English version
Everything you need to know about mud kitchens – what, why, where and how.
Making a Mud Kitchen
English version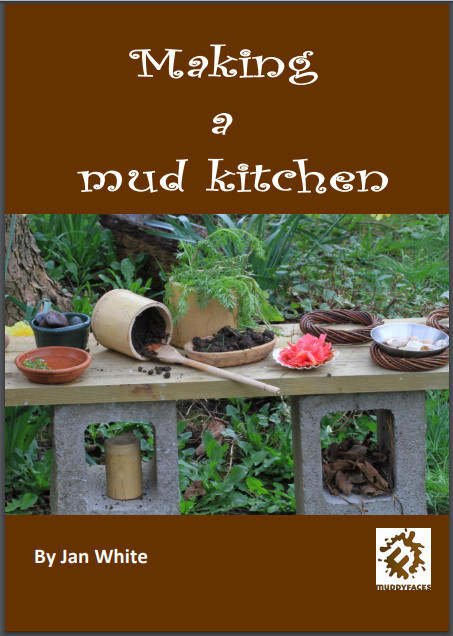 Read Making a Mud Kitchen on the Outdoor Hub, section by section:
(sections are from the first edition, 2012)
About the author

Jan White is the author of Making a Mud Kitchen. She is a specialist in early childhood outdoor provision from birth to five. For more information visit her websites:
Jan and Liz Edwards from Muddy Faces have been collaborating on the Mud Campaign for many years.
Extract from Making a Mud Kitchen:
There is little more important in our physical world than earth and water and they are truly intriguing things, especially when they interact. Mixing soil, water and a range of other natural materials has a foundational role in early childhood which has deep importance and endless possibilities for well-being, development and learning. The breadth and depth of what these experiences offer young children is truly remarkable.
Return to top