Mud on Social Media
If we have to be on our screens, let's #ShareTheMuddyLove and connect on social media!
"This group has been set up for anyone interested in play with natural materials especially Mud. Please post any mud play stories, tips and photos."
Muddy Faces founder Liz Edwards set up the Mud Kitchen Facebook group back in 2013. Everyone with an interest in mud kitchens and mud play is welcome to join, ask questions and share ideas.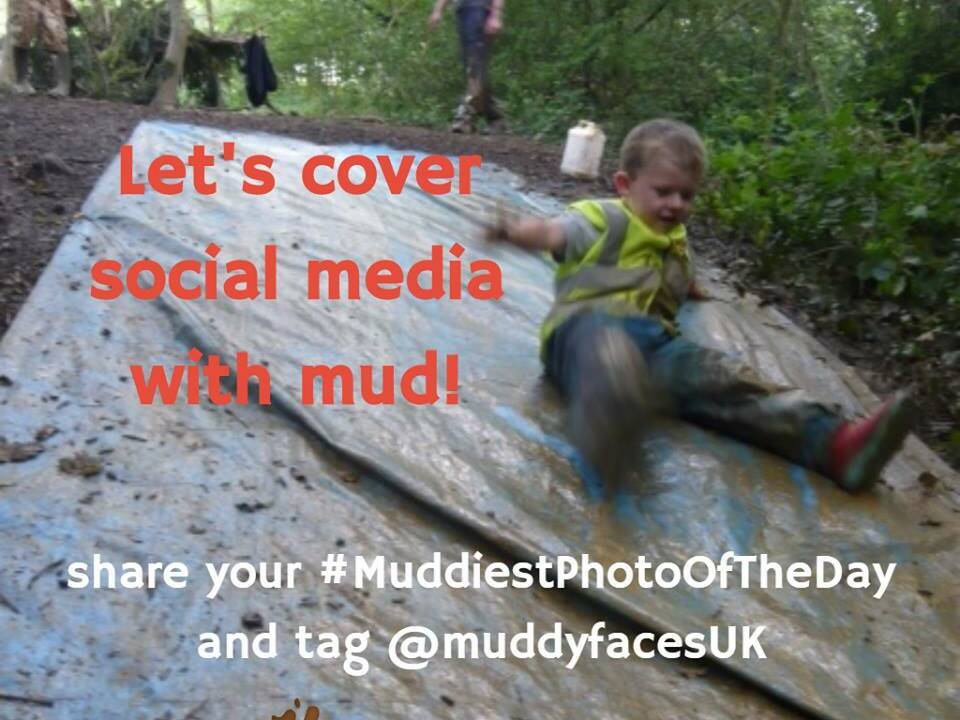 Let's cover social media with mud!
Join in our fun social media campaign.
Share your
Tag us for a re-share.
We love connecting with you on social media
If you like our posts retweet or share them to spread the muddy word!
And if you think we'd like your posts let us know by tagging us - we love to like & share your inspirational muddy/Forest School/outdoor play posts & photos.
Return to top