International Mud Day
Celebrating glorious mud on the 29th of June every year! Read on for history, links, free resources & more on International Mud Day.

In 2009, at the World Forum for Early Childhood Care and Education in Belfast, the idea of International Mud Day had its beginnings…
Read the history of International Mud Day here - from the instigators of the whole thing
Some World Forum Foundation mud resources include:
National Paddy Day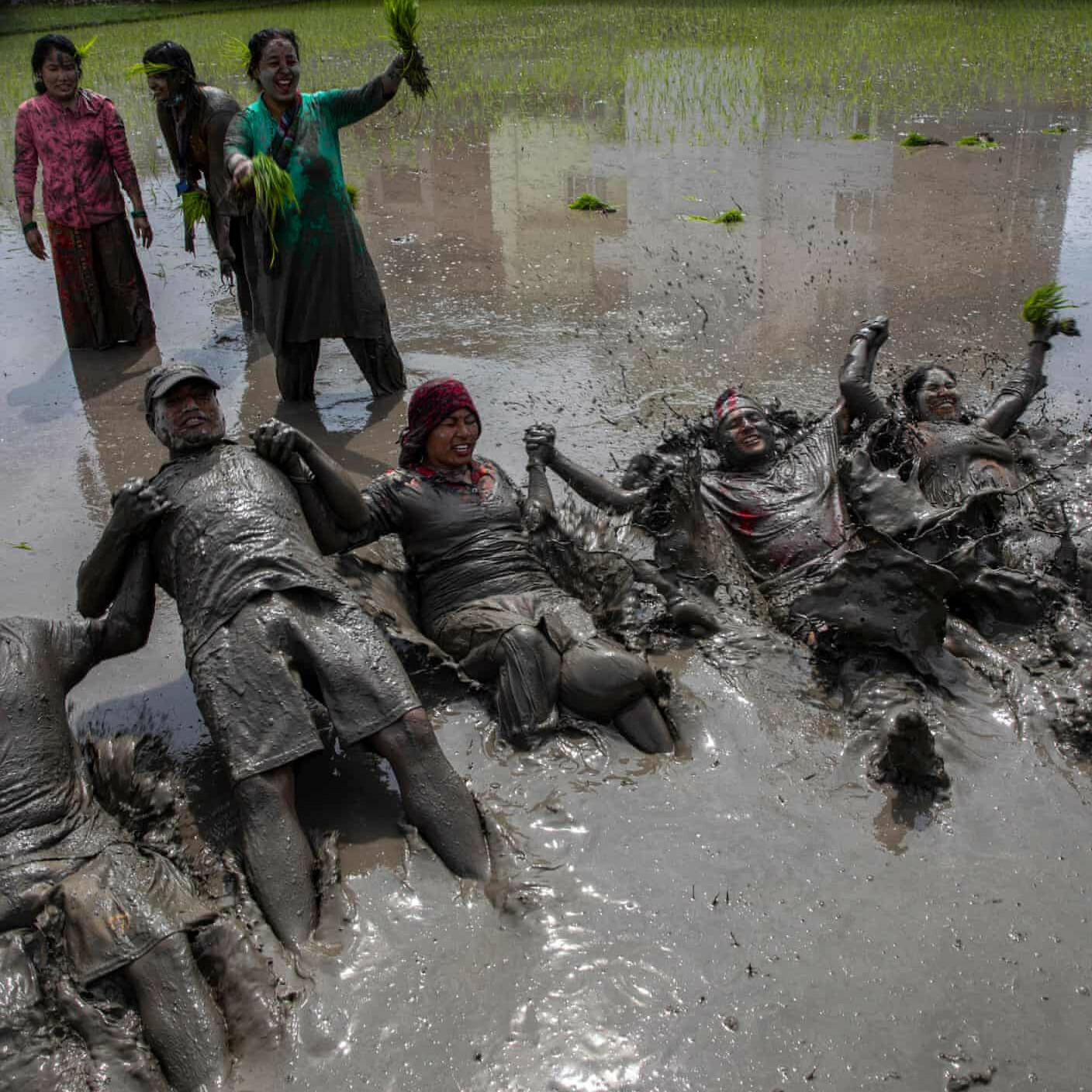 "National Paddy Day (In Nepali: राष्ट्रीय धानरोपाई दिवस, Rastriya Dhanropai Diwas) is an annual festival in Nepal which marks the beginning of the rice planting season. It is celebrated on the 15th of Asadh (usually late June or early July) every year ...
The people splash each other and play in the mud, plant rice seedlings, eat the traditional dish of curd and beaten rice, and sing folk songs."
From Wikipedia.

Free Mud Day event resources from Muddy Faces
Mud Day letters & posters
We've developed these simple resources to save you time when organising a Mud Kitchen or International Mud Day event. You may freely use and adapt them to suit your setting but please do credit us: www.muddyfaces.co.uk - thank you.
To celebrate International Mud Day in 2019 we created a brilliant gallery of muddy photos - to show the world how amazing and brilliant mud can be, and the range of ways it can be used and enjoyed.
It wasn't about the quality of the photos – no need to be a professional photographer - we wanted to capture the essence of Mud Day - the joy of mud, the muddiest play, the dirtiest faces, the messiest mess - anything muddy goes!
We ran a competition, asking people from across the UK and beyond to share their muddy photos with us - and the result is our glorious Mud Gallery!
The competition is now closed, but we will be delighted to add more photos if you have a gem you would love to share - just email them to share@muddyfaces.co.uk and mark them Mud Day Photo Gallery.
We particularly welcome photos from under-represented groups, including children/people with disabilities or from diverse backgrounds.
Return to top