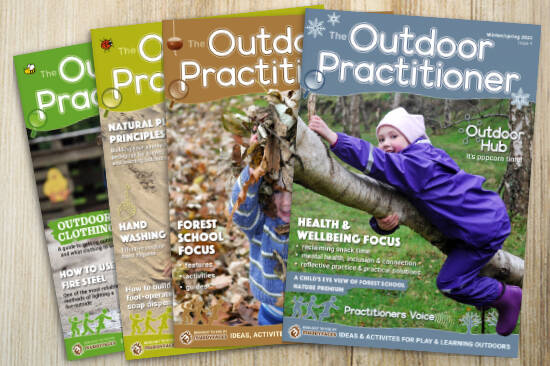 The Outdoor Practitioner magazine
Articles, ideas & activities to support you to work, learn & play outdoors, full of contributions from real-life Outdoor Practitioners. Perfect for Early Years, primary schools, Forest School & outdoor settings old and new.

New issue - Risky Play Focus available in our shop.

Issues 1-4 are available to access online for FREE - download or read with our fancy flipbook tool. See below to access all 4 back issues.

Scroll down for exclusive online content in the Practitioner's Voice.
If you would like to contribute to the Outdoor Practitioner or reproduce one of our articles in your newsletter or magazine, email editor@muddyfaces.co.uk
Read More

about The Outdoor Practitioner magazine