INSPIRATIONS - snow & ice
INSPIRATIONS - snow & ice
Snow and ice are fantastic materials to explore and create with - here one day and gone the next.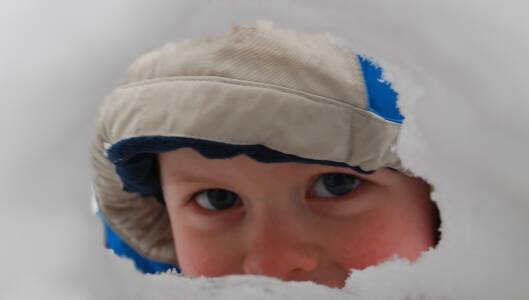 Introduction
Welcome to Muddy Faces Inspirations: bringing together activities & ideas with a specific theme, to inspire your time outdoors playing, learning & connecting with nature. Follow the highlighted links to take you to our step-by-step activity guides.
---
Isn't nature amazing! It provides us with fascinating weather conditions and amazing, ephemeral natural resources – snow and ice will inspire all sorts of questions, explorations and play. Your children will lead the way, but here is a selection of chilly activities to get you started.

What you'll need
a nice cold day!
snow
cold weather gear
This activity has been provided by

Useful items from our shop
Item available from our shop
Environmental Considerations
Consider the environmental impact of preparing, carrying out & completing this activity. Could this impact be reduced? Specific considerations for this activity could include:
landowners permissions
see individual activities
Health & Safety Considerations
Follow your usual operating procedures and carry out appropriate risk benefit assessments.
Some considerations particular to this activity include:
dress for the weather
managing tall structures
see individual activities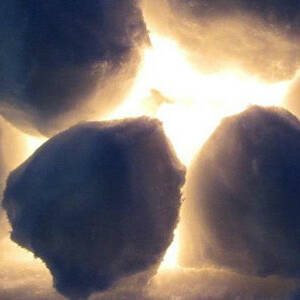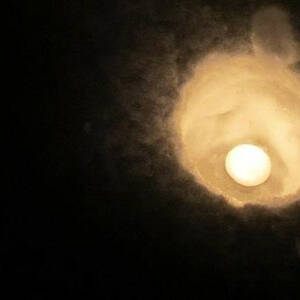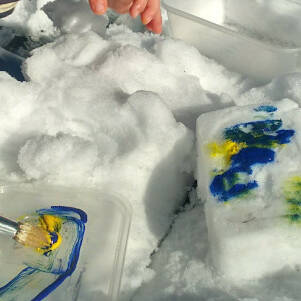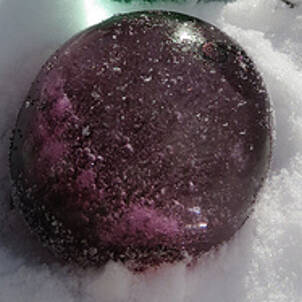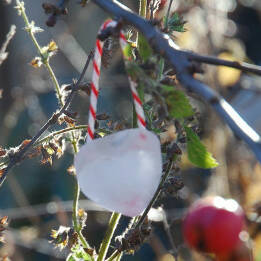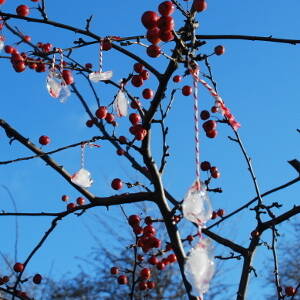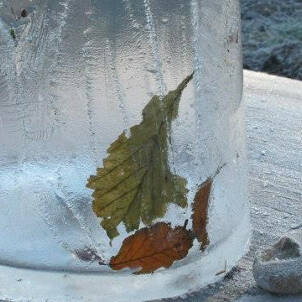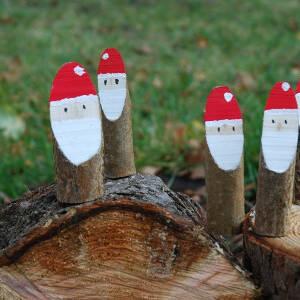 Simple snowy pleasures...
More ideas...
Snow sculptures
As long as it isn't too slushy, snow is a great medium for creating sculptures. How about a change from the regular snowman?
Can you create an upside-down snowman?
Can you make a snow person?
Have a go at creating a snow animal
How many different mini snow creatures can you make?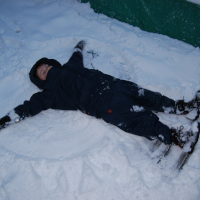 Make a snow angel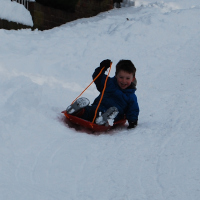 Sledging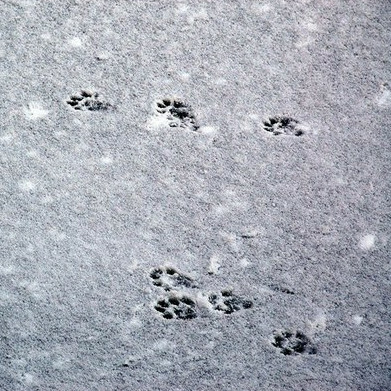 Tracks in the snow

Be a detective and see what tracks you can see. Has a bird been hopping around? Where did it land? Do you think it flew off? What animals do you think have been walking around?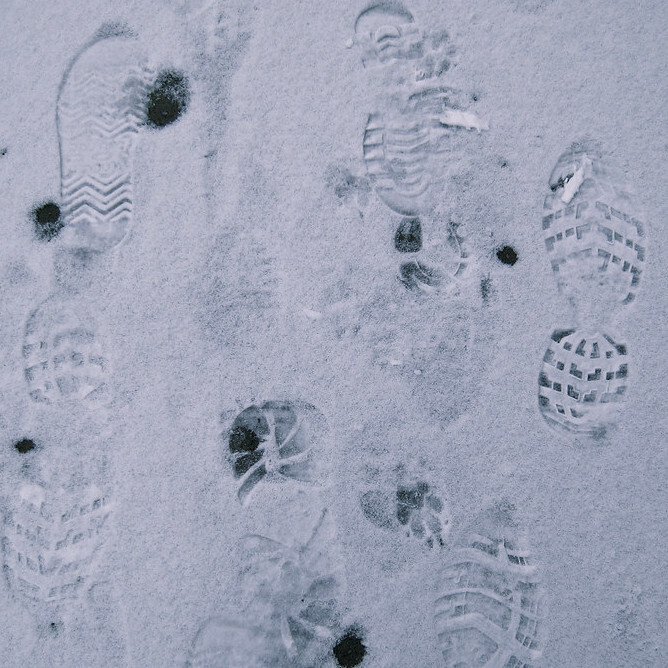 Compare and match footprints
Is your footprint different to your friends? How is it different? Can you follow in your friends footsteps or play footprint hide and seek?
Snow bricks
Fill buckets up with snow and get building.


Snow up close

If the snow is falling, put out a black sheet of paper and look at the snow flakes using a magnifying glass.
Mark making in the snow
Get a stick or a brush and draw or write in the snow. How big can you write your name?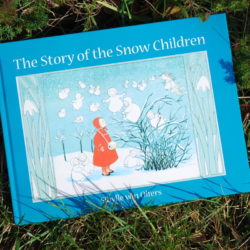 Take it further
Enhance your provision with some lovely seasonal books.
Disclaimer: Muddy Faces cannot take any responsibility for accidents or damage that occurs as a result of following this activity.You are responsible for making sure the activity is conducted safely.