Hanging ice decorations
A simple yet effective and satisfying activity – if you can wait for the water to freeze!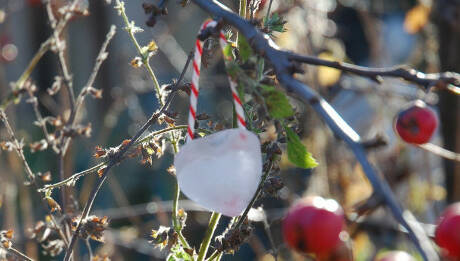 Introduction
A simple activity to do when you are expecting a frosty night - or use a freezer in the summer. Perfect for exploring changing materials and they look great too!
What you'll need
water
plastic or flexible vessels - cups, bowls, tubs, yoghurt pots etc.
string
natural materials

This activity has been provided by

Useful items from our shop
Item available from our shop
Environmental Considerations
Consider the environmental impact of preparing, carrying out & completing this activity. Could this impact be reduced? Specific considerations for this activity could include:
source of natural materials
leave no trace

Health & Safety Considerations
Follow your usual operating procedures and carry out appropriate risk benefit assessments.
Some considerations particular to this activity include: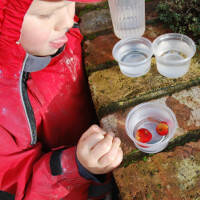 Step #1
Fill your pots and vessels with water.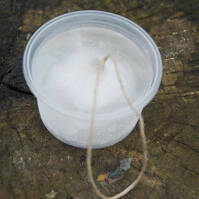 Step #2
Place a loop of string or wool so both ends are in the water – make sure its well-dunked!
Step #3
Leave the pots outside to freeze.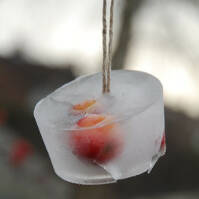 Step #4
Push your decoration out of the pot.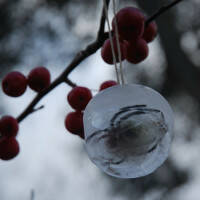 Step #5
Use the loop to hang it in a tree or bush.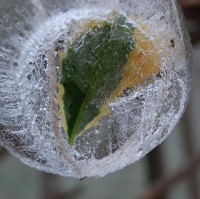 Take it further:
place natural materials in the water before freezing or pop in a small toy
try a few drops of food colouring in the water – what happens to the ice?
for flatter, round decorations use a saucer
use clay or similar malleable material to create different shaped moulds
you could do this activity in the summer by putting your pots on a tray in the freezer – hang them up and see how long they take to melt, or for your object to be released from the ice.
Disclaimer: Muddy Faces cannot take any responsibility for accidents or damage that occurs as a result of following this activity.You are responsible for making sure the activity is conducted safely.
Key Features
Age Range All Ages
Duration 3 - 4 Hours
Location Anywhere
Season Winter
Time of Day Anytime
Categories: Art & Creating
ice & snow