Light-up snowballs
An easy-to-make but effective light-up winter feature for the snowiest of days.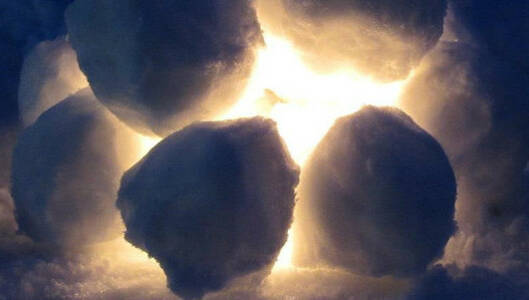 Introduction
What you'll need
enough snow to make snowballs
lanterns or night lights
Mandy Tulloch - Mud Pie Adventures

Useful items from our shop
Item available from our shop
Environmental Considerations
Consider the environmental impact of preparing, carrying out & completing this activity. Could this impact be reduced? Specific considerations for this activity could include:
Health & Safety Considerations
Follow your usual operating procedures and carry out appropriate risk benefit assessments.
Some considerations particular to this activity include:
Step #1
Make a pile of snowballs.
Step #2
Place your lantern or nightlight on an open flat space.
Build your snowballs up loosely around the nightlight, leaving a hole in the side or top for when you are lighting the candle.
Step #3
Light the nightlight or lantern. Pop a snowball in the hole. Stand back and enjoy the snowy glow!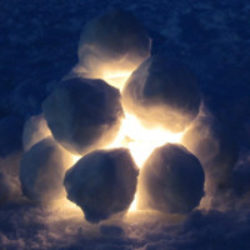 Take it further:
create a path with a series of snowball lanterns.
Disclaimer: Muddy Faces cannot take any responsibility for accidents or damage that occurs as a result of following this activity.You are responsible for making sure the activity is conducted safely.
Key Features
Age Range All Ages
Duration Less than an hour
Location Anywhere
Season Winter
Time of Day Night Time
Categories: Art & Creating
ice & snow