INSPIRATIONS - leaves
The perfect resource for a natural material activity - there's a lot you can do with a leaf!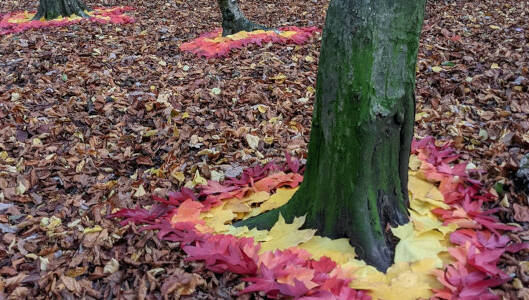 Introduction
Welcome to Muddy Faces Inspirations: bringing together activities & ideas with a specific theme, to inspire your time outdoors playing, learning & connecting with nature. Follow the highlighted links to take you to our step-by-step activity guides.
---
Aren't leaves brilliant! Leaves are a wonderful natural resource to use for all sorts of activities. They are fun to collect, come in all sorts of shapes and sizes, and change colour! From identifying trees to simple leaf craft, we've collated a bundle of leaf activities to give you some leafy inspiration.
This activity has been provided by

Useful items from our shop
Item available from our shop
Environmental Considerations
Consider the environmental impact of preparing, carrying out & completing this activity. Could this impact be reduced? Specific considerations for this activity could include:
ideally collect leaves from the ground, but if picking leaves from a tree aim for minimal impact (seek permission when necessary )
Health & Safety Considerations
Follow your usual operating procedures and carry out appropriate risk benefit assessments.
Some considerations particular to this activity include:
see individual activities
Crafty leaf fun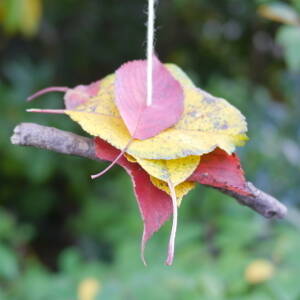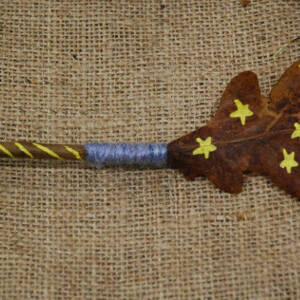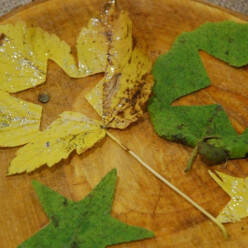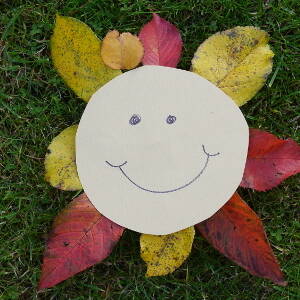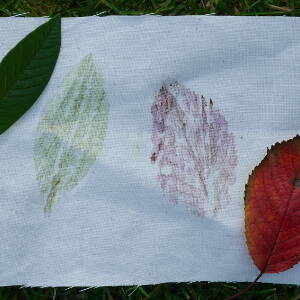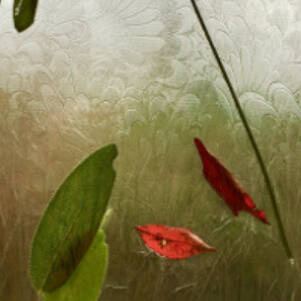 Hapa Zome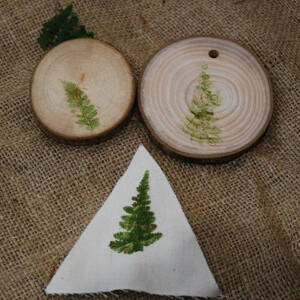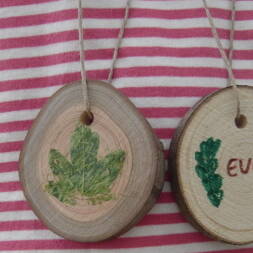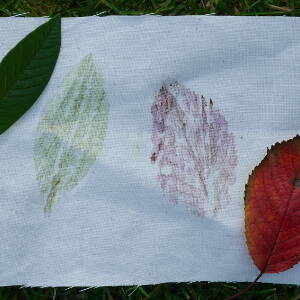 a few more ideas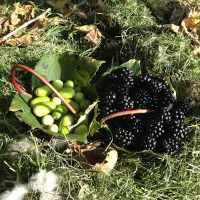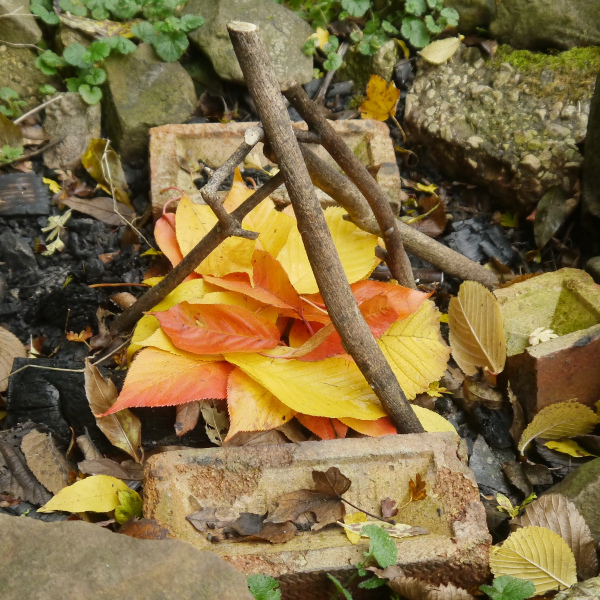 Sycamore leaf basket
Push the stalk through the leaf and create a mini basket.
Pretend fire for the fairies!
Land art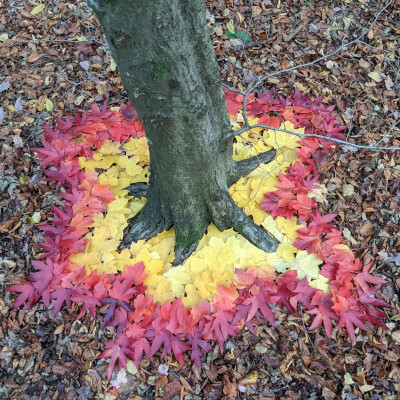 Create spirals or geometric patterns, faces or whole scenes – use the different colours & shapes to your advantage.

Take some inspiration from land artists James Brunt and Andy Goldsworthy, and Land Art for Kids.
in our shop
£16.49 exVAT
Hapa Zome is a fun and effective natural colour extraction technique that appeals to all ages and abilities.
Buy now
£36.99 exVAT
A beautifully designed rustic identification board showing 11 of the most commonly found tree leaves in the UK. The design is laser etched onto a waney-edged plank which has been sanded on one side and is smooth to touch. The plank is ...
Buy now
Disclaimer: Muddy Faces cannot take any responsibility for accidents or damage that occurs as a result of following this activity.You are responsible for making sure the activity is conducted safely.
Key Features
Age Range All Ages
Duration 1 - 2 Hours
Location Anywhere
Season Any
Time of Day Anytime