Cheery autumn leaf faces
This simple idea using lovely autumnal leaves can be the starting point for many different variations, such as leafy lions manes.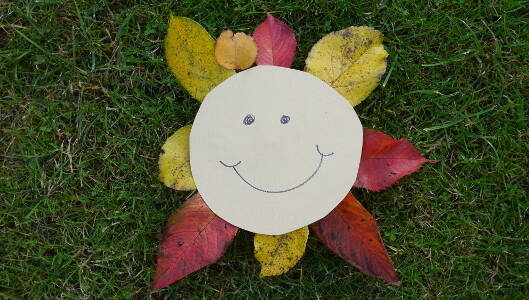 Introduction
Collect lots of colourful autumn leaves and some sticks. Children love to collect them in baskets or boxes.
For best results try pressing the leaves until they are dry - this prevents them from curling up once they dry out.
---
* Muddy Faces actively promotes child-led outdoor play & learning. We recognise and believe in the curiosity that children have and their drive to explore and discover. We hope that you will bear this in mind when considering more prescribed activities like this one – often much more creative ideas will occur if resources are simply provided and children are given the time and space to explore independently.
Useful items from our shop
Item available from our shop
Environmental Considerations
Consider the environmental impact of preparing, carrying out & completing this activity. Could this impact be reduced? Specific considerations for this activity could include:
Health & Safety Considerations
Follow your usual operating procedures and carry out appropriate risk benefit assessments.
Some considerations particular to this activity include:
What you'll need
collection of autumn leaves
card/paper plates
glue/double side tape
This activity has been provided by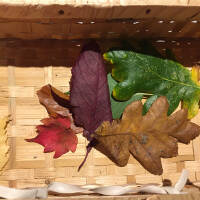 Step #1
Cut out two circles of card about the size of a saucer… but you could go bigger if you're feeling adventurous!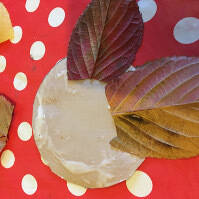 Step #2
Add a circle of glue to the outside edge of one cardboard circle and stick your leaves onto the glue.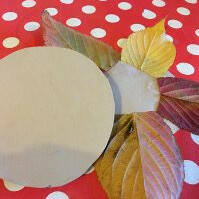 Step #3
Add glue to one side of the second cardboard circle and stick it on top of the circle with the leaves attached.
You could add your stick at this point and tape it between the two circles but our glue was still wet!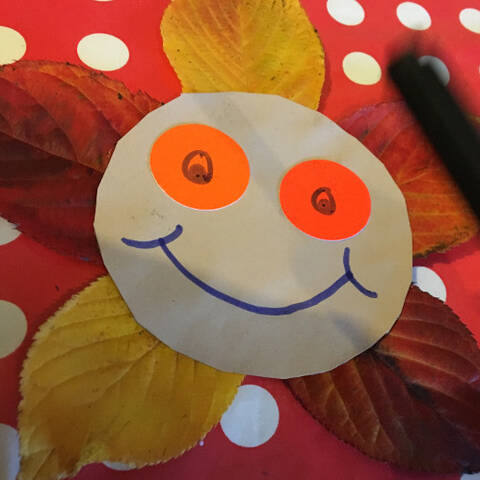 Step #4
Turn it over and draw a happy face (we couldn't resist sticking on some neon card eyes too!) on the front of the cardboard circle.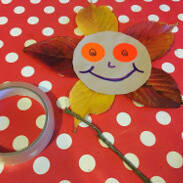 Step #5
Stick your stick or lollipop stick on the back of the circle (if you didn't sandwich it between your circles earlier).

Take it further:
make a stick body to attach to the head
make a lion's face and mane; what other animals or birds can you create?
try using coloured card to make your autumn leaf faces extra colourful.
Disclaimer: Muddy Faces cannot take any responsibility for accidents or damage that occurs as a result of following this activity.You are responsible for making sure the activity is conducted safely.