Have a go at some campfire crafts! You can use fire to make ink, dye and create beautiful things out of pewter! Wonderful alchemic opportunities!

Check out our INSPIRATIONS - fire for a comprehensive guide to fire building & lighting, campfire cooking & recipes, and other fire-based activities.

We'd love to hear about your favourite fire-based activities. Please send them to Clare Ruskin at Muddy Faces - maybe we'll add them to our Outdoor Hub.
Dragons Sneeze in action
Our Dragons Sneeze fire steels - named in a competition by several of our imaginative customers - were designed by us to make fire lighting as simple as possible for those with little hands or limited dexterity, with chunky ergonomic wooden handles and a brightly coloured lanyard keeping the two pieces together and easier to find if left on a leafy forest floor or muddy setting.
We have some lovely little videos of Dragons Sneezes in action - sent in by happy customers - you can watch them here.
Shop:
Our one stop shop has a diverse selection of practical, educational and inspiring products for all your forest school, outdoor play and learning requirements.
From: £49.99 exVAT
500g of lead-free pewter shot.

Buy now
From: £19.99 exVAT
If you don't want to make your own crucible - we now stock these long-handled spoons - ideal for melting pewter over a fire.

Buy now
Outdoor Hub:
The Outdoor Hub has a wealth of inspiring activities, events and information. Each section has been designed to encourage engagement in the outdoors, connection with nature and to help spark imaginative play and creativity.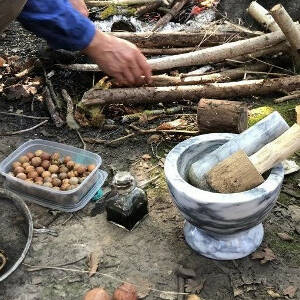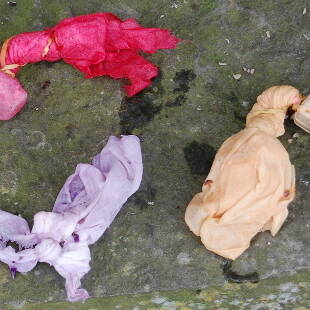 Natural dyes
An in depth activity requiring cooking over a fire (or inside if necessary) but what an amazing science experiment whilst physically connecting with nature.
Read More

about Natural dyes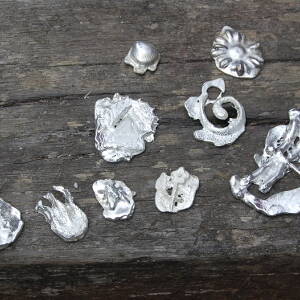 Pagination