Elder Charcoal Pencil
Make your own pencil from a piece of elder.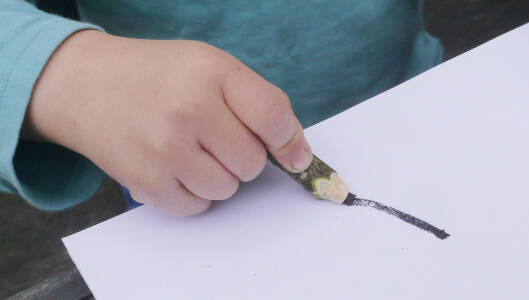 Introduction
Make your own charcoal to put inside your pencil.
Look at our charcoal making activity to see how to do it.
Useful items from our shop
Item available from our shop
Environmental Considerations
Consider the environmental impact of preparing, carrying out & completing this activity. Could this impact be reduced? Specific considerations for this activity could include:
leave no trace
source of elder
Health & Safety Considerations
Follow your usual operating procedures and carry out appropriate risk benefit assessments.
Some considerations particular to this activity include:
What you'll need
whittling knife
charcoal sticks
straight pieces of elder
tent peg or similar
This activity has been provided by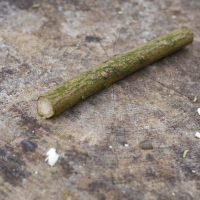 Elder is the perfect wood to use as it has a soft pith in the centre that can be removed.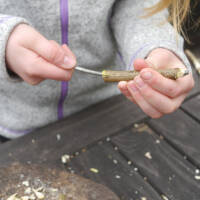 Step #1
Cut elder branches with secateurs & remove the pith with a tent peg or palm drill.
See our elder whistle activity for more details on how to do this.
Tip: cut a selection of widths to match up with different widths of charcoal that you have made.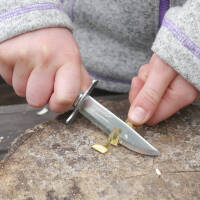 Step #2
Using a knife whittle the end of the piece of elder to make a pencil 'point'.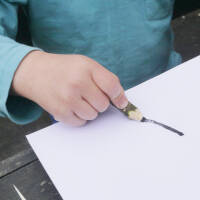 Step #3
Insert the charcoal pieces, leaving a little sticking out of the end. (The charcoal is fragile – some of the pieces may bend and are better used out of the pencil).
You have made your charcoal pencil! Time to get drawing so don't forget your sketch pad.

Take it further: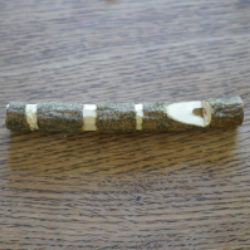 for a more technical activity using elder have a go at our elder whistle activity.
Disclaimer: Muddy Faces cannot take any responsibility for accidents or damage that occurs as a result of following this activity.You are responsible for making sure the activity is conducted safely.