A-Z of Mud Play
Muddy play ideas & inspiration developed as part of our campaign encouraging mud & natural materials play in the every day lives of children.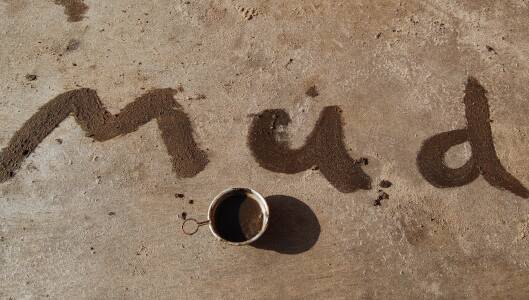 Introduction
This A–Z of muddy play ideas and inspiration has been developed as part of our campaign encouraging mud and natural materials play in the every day lives of children.
Visit our Mud page with links to activities, research, articles, useful documents, case studies and our FREE Making a Mud Kitchen book.
Photos generously contributed by:
• Danielle Seatter - Ashton Keynes Pre-School • Fiona Hamilton - Tighnabruaich Primary • Jan White - Natural Play • Jane Wratten –-Slinn St STARters • Lily Horseman - Kindling Play • Liz Knowles - Muddy Faces • Vanessa Lloyd - Christchurch County Primary School.
Ideas suggested by:
• the wonderfully creative Forest Education Initiative • Facebook forum members.
Key Features
Age Range

All Ages

Duration

Less than an hour

Location

Anywhere

Season

Any

Time of Day

Anytime
Useful items from our shop
Check out the Mud Kitchens section of our shop!
Item available from our shop
Environmental Considerations
Consider the environmental impact of preparing, carrying out & completing this activity. Could this impact be reduced? Specific considerations for this activity could include:
Health & Safety Considerations
Follow your usual operating procedures and carry out appropriate risk benefit assessments.
Some considerations particular to this activity include:
This activity has been provided by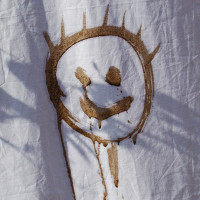 A - is for ART & animal tracks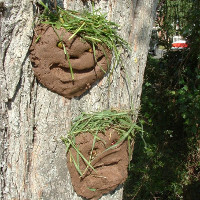 B - is for boys, buns & BOGGARTS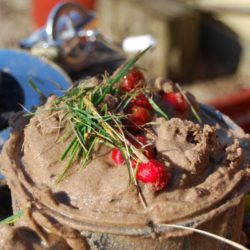 C - is for camouflage, crocodile & CAKE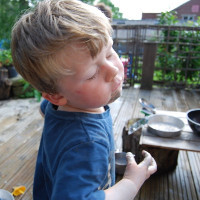 D - is for DANCING with your eyes shut, drinks, desserts, dollop & dorodango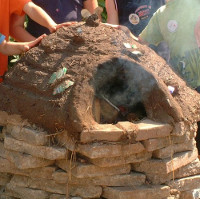 E - is for EARTH oven, and exploring, engaging, experimenting, engrossing, energy, exciting & excellent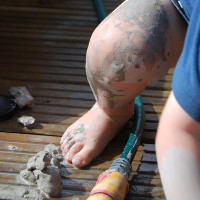 F - is for the feeling of mud on your faces, fingers & FEET. Free to fondle, ferret & flick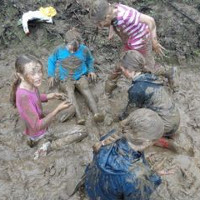 G - is for girls, GLOOPY, giants, goblins & guddling about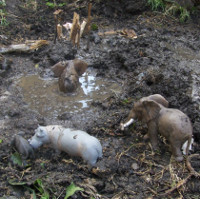 H - is for healthy, HAPPY, hippos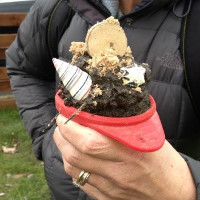 I - is ICE CREAM & an important immune system boost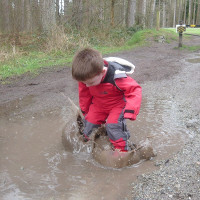 J - is for JUMPING for joy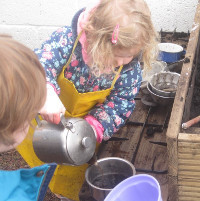 K - is for KETTLE & for kids in mud kitchens in every setting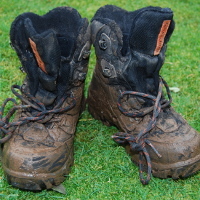 L - is for lovely, leaping in the loam, for LOST wellies & all the living things that lurk in the garden, like the lizard, the louse & the ladybird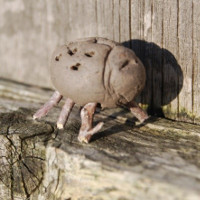 M - is for magic memories & mud, mud, glorious MUD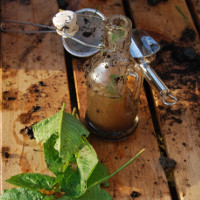 N - is for NATURAL, nourishing, nurture & negotiations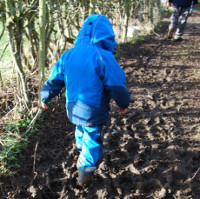 O - is for original & being OUTSIDE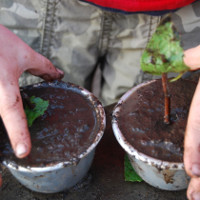 P - is for PIES, prints, painting & potions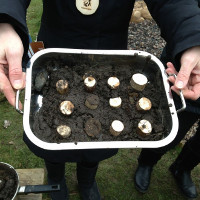 Q - is for QUANTITIES & quality of learning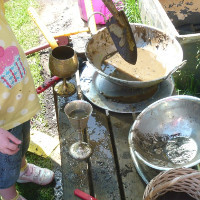 R - is for RECYCLE - another person's rubbish is a mud kitchen's resource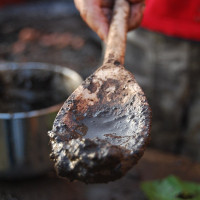 S - is for squelching, senses, slipping, sliding, swamps & SPOONS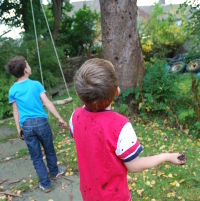 T - is for THROWING at TARGETS and, most important of all, time to do what we need to do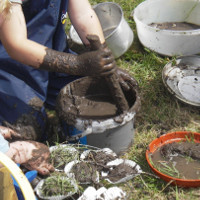 U - is for under the earth, umbrella, UTENSILS & unique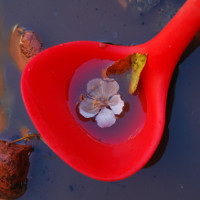 V - is for VISCOSITY & volcano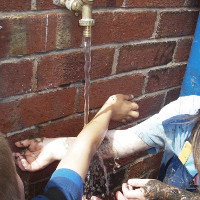 W - is for wattle & daub, wallowing and WASHING with WATER when we are finished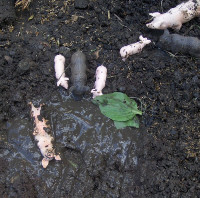 X - marks the spot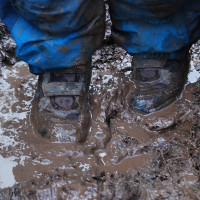 Y - is for lots of enthusiastic yesses & the YUCKIER the better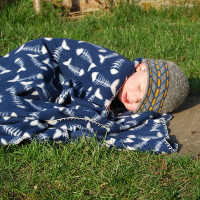 Z - is for ZZZZZZZ after a busy day playing outside
Take it further:
Create your own mud alphabet, with inspiration for muddy play.
Take photos and send them to us!
Visit our Mud page with tons of interesting info on our mud campaign, mud kitchens, H&S, research and more.
Download our FREE Making A Mud Kitchen book.
Disclaimer: Muddy Faces cannot take any responsibility for accidents or damage that occurs as a result of following this activity.You are responsible for making sure the activity is conducted safely.