Nettle soup
A super simple and tasty soup. Give it a try!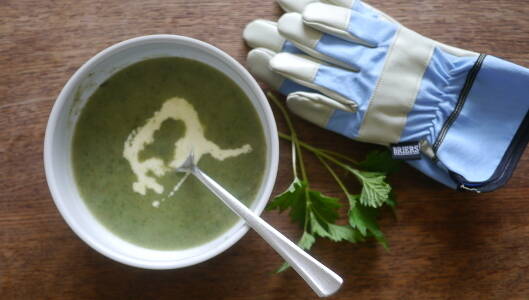 Introduction
Look at nettles in a new light and see them as a plant that does more than just sting! Nettles have been used for centuries as food, clothing and remedies, and they are good for the garden and wildlife too. This activity focuses on nettles as food; they are a good source of iron.
The Stinging Nettle - Urticaria Dioica (note urticarial rash used in medical terminology) – grows everywhere in the UK, particularly in woodland, hedgerows and on wasteland.
What you'll need
gloves
bag or basket for collection
water for washing
hob or fire for cooking
pan
potatoes
stock cube/powder
spoon
liquidiser or blender – or masher!
bowls & spoons for eating
This activity has been provided by

Useful items from our shop
Item available from our shop
Environmental Considerations
Consider the environmental impact of preparing, carrying out & completing this activity. Could this impact be reduced? Specific considerations for this activity could include:
Health & Safety Considerations
Follow your usual operating procedures and carry out appropriate risk benefit assessments.
Some considerations particular to this activity include:
the environment where the nettles are growing
protection from nettle stings
hot food
Ingredients:
2 handfuls of washed nettles
2 potatoes (diced)
1 onion (chopped)
1 litre of stock (chicken/veg)
garlic/salt/pepper (as you like it)
a dollop of cream for added deliciousness!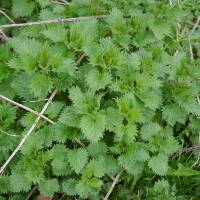 Step #1

Picking

Look out for young, fresh, pale green nettles just coming through. If you are picking later in the season then just pick off the tops (pick before the end of May as older nettles leaves have a bitter taste).

Wear protective gloves to pull off the young shoots/tops of the nettle and collect them in a bag or basket.

NB:

'At the first sign of flowers you must stop picking. The plant will now start producing cystoliths - microscopic rods of calium carbonate - which can be absorbed by the body where they will mechanically interfere with kidney function.'


Taken from John Wright's Hedgerow book.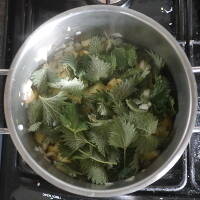 Step #2

Cooking

In a pan fry the onion (add wild garlic leaves for extra flavour) and potatoes in a splash of oil (or in some homemade wild garlic butter) for a few minutes.

In the meantime pull off the nettle leaves from the stems, wash the leaves and add them to the pan.

Add the stock and boil for 10-15 minutes until the potatoes are cooked.

Liquidise, season and serve!
Campfire:
If you are feeling adventurous try cooking alfresco and cook on a campfire using locally sourced nettles! Tastes delicious with campfire bread!
Take it further:
Look out for other nettle recipes and find out more about foraging.
Later in the season try making some nettle cordage.
Scottish Wildlife Trust has an informative page on different species of nettles and the butterflies and moths that love them here.
Disclaimer: Muddy Faces cannot take any responsibility for accidents or damage that occurs as a result of following this activity.You are responsible for making sure the activity is conducted safely.
Key Features
Age Range 6+
Duration 1 - 2 Hours
Location Anywhere
Season Spring
Time of Day Anytime
Categories: Food Outdoors
foraging