101 Uses for Stinging Nettles - Piers M Warren
101 Uses for Stinging Nettles - Piers M Warren
Stinging nettles are, for many of us, nothing more than persistent weed with a painful sting, however, nettles are an incredibly useful plant to mankind. They have been put to myriad uses by our ancestors, and many of these are still valid today.
£6.76 exVAT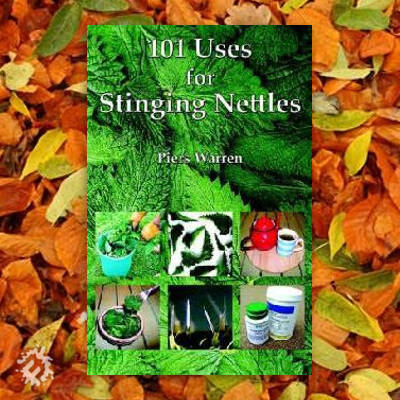 Additional Information
Already stinging nettle products are growing in popularity in the field of alternative medicine, as their wide range of health benefits becomes better known.
This unique book explores the diverse uses of this fascinating plant - in the garden and the kitchen, for their medical and fibrous properties.
It is packed with practical suggestions, as well as a guide to the botany of stinging nettles, and how to collect and store them.
For example, you will discover how to use nettles to: make a liquid plant fertiliser brew an unusual beer make a dandruff treatment, protect beehives, flavour an omelette, make friendship bracelets, repel flies naturally, make green or yellow fabric dyes, keep yourself warm in the winter and much more...
The many health benefits of taking nettles in various forms include relief from: hay fever and other allergies; acne and other skin conditions; arthritis and rheumatism; asthma; stress; high blood pressure; depression; enlarged prostate gland.
Some Muddy Faces Ideas
Related Products