Make your own Nature Block Scavenger Friend
Make your own Nature Block Scavenger Friend
Our Nature Block Scavenger Friends are so cute!! Why not make your own?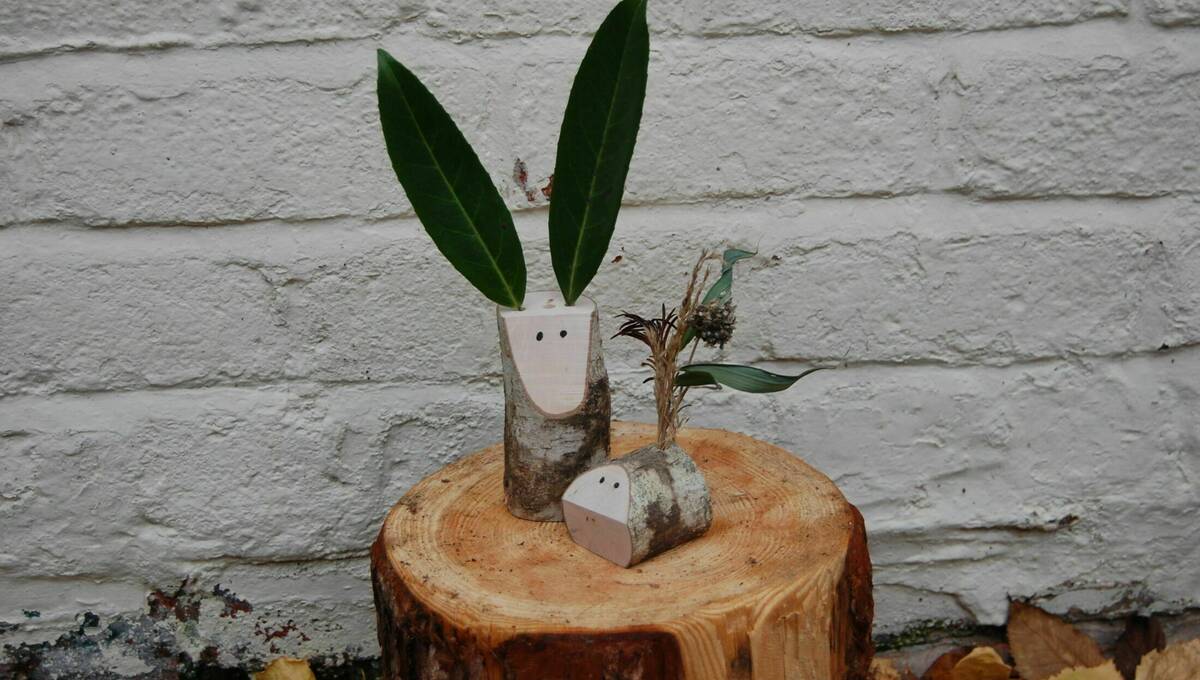 Introduction
All you need is a piece of wood and a few tools and you can bring a small piece of wood to life as a 'Scavenger Friend' and take it on some adventures!
What you'll need
lengths of wood
saw
knife/mallet
palm drill
natural materials
pen/pencil/paint
This activity has been provided by

Useful items from our shop
Item available from our shop
Environmental Considerations
Consider the environmental impact of preparing, carrying out & completing this activity. Could this impact be reduced? Specific considerations for this activity could include:
source of wood
leave no trace
Health & Safety Considerations
Follow your usual operating procedures and carry out appropriate risk benefit assessments.
Some considerations particular to this activity include: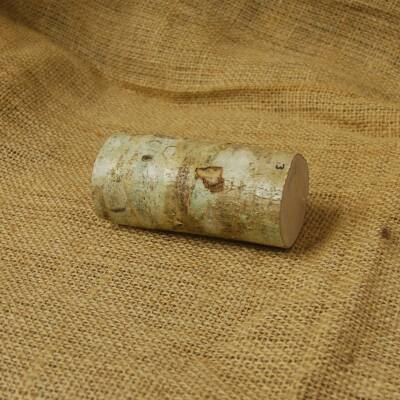 Step #1

Choose your piece of wood and cut it to length

Create a cylinder with flat ends so that one end can be used to stand your Scavenger Friend upright.

Using a saw horse helps to keep a longer piece of wood steady whilst sawing.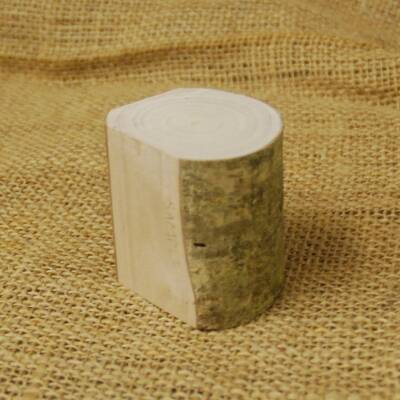 Step #2

Create a flat surface for a horizontal piece

Stand the cylinder of wood upright on a flat surface and use a knife and mallet to 'slice' off a section. Alternatively, you could use a billhook.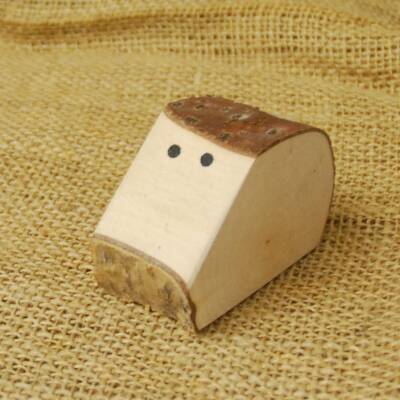 Step #3

Cut a feature/face

Use a saw to make an angular feature to create a face and mark on features if you want to.


Top Tip: Whilst working with smaller pieces of wood use a clamp to secure.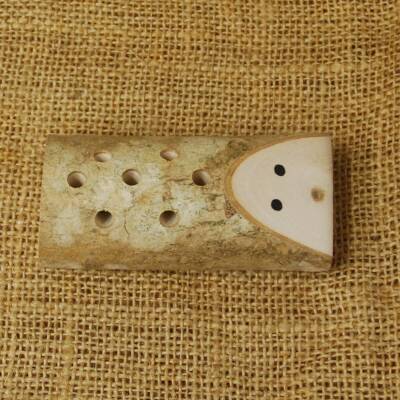 Step #4

Drill holes to add your own features

Use a palm drill or a hand drill to create your holes.

See our drilling guides for more advice.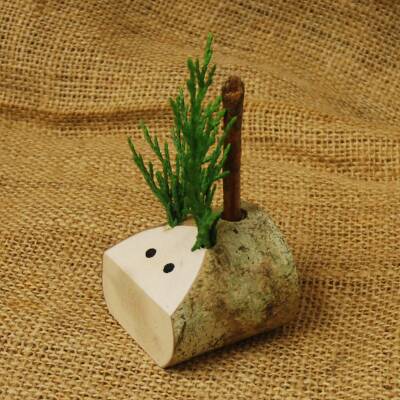 Step #5

Add the detail

Use any natural materials to create ears, horns, tails, legs etc.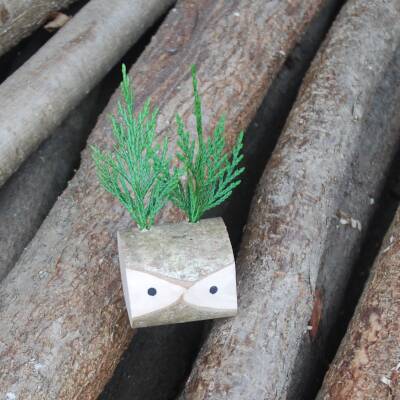 Step #6

Take your Scavenger Friend on an outdoor adventure!
Look at our tool use guides below for more information on using drills and clamps:
Drill a wooden disc
How to drill a hole in a disc using a rotary hand drill or a palm drill - a great starting point for a variety of activities.
Read More

about Drill a wooden disc
Take it further
It's super fun and satisfying to make your own Scavenger Friends but we know not everyone has the time or resources to do this – which is why you can buy a collection of 10 ready-made Scavenger Friends from our shop:
£21.99 exVAT
These Nature Block creatures have been developed for open interpretation and could be anything the children wish them to be such as: animals, monsters, aliens, people or just a nature friend to explore the outdoors with. Each scavenger friend has holes in ...
Buy now
Disclaimer: Muddy Faces cannot take any responsibility for accidents or damage that occurs as a result of following this activity.You are responsible for making sure the activity is conducted safely.