INSPIRATIONS - elder
An inspiring selection of elder-based activities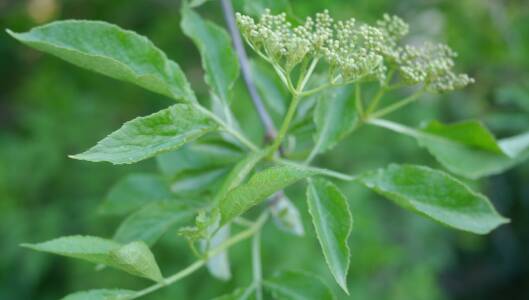 Introduction
Welcome to Muddy Faces Inspirations: bringing together activities & ideas with a specific theme, to inspire your time outdoors playing, learning & connecting with nature. Follow the highlighted links to take you to our step-by-step activity guides.
---
What you'll need
This activity has been provided by

Useful items from our shop
Item available from our shop
Environmental Considerations
Consider the environmental impact of preparing, carrying out & completing this activity. Could this impact be reduced? Specific considerations for this activity could include:
see individual activities
Health & Safety Considerations
Follow your usual operating procedures and carry out appropriate risk benefit assessments.
Some considerations particular to this activity include:
see individual activities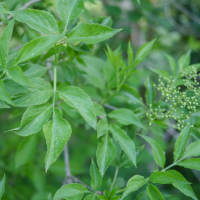 Elder:
Elder (Sambucus nigra) is a small deciduous tree native to the UK. For more information about the elder look at the Woodland Trust's A-Z guide to native trees in our information section on the Outdoor Hub.
Elder wood has a soft pith in the centre that can easily be poked out – perfect for creating hollow tubes. This quality has been put to use for centuries and long tubes were used as blowing tubes for the fire.
When you look for elder wood to use be mindful of how much you take from each tree (see tips for foraging) as to get to a piece that is thumb thick you often have to remove a lot of the smaller foliage.
You can use the wood for carving activities at any time of year, but making elderflower cordial or other elderberry recipes are seasonal (summer).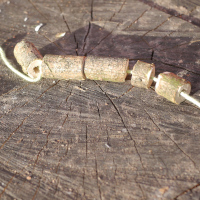 Take advantage of the qualities of elder wood and create your own natural beads. Easy to make and a fun activity to do with all ages.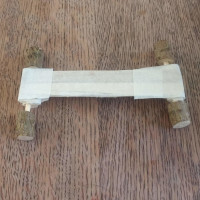 Use the beads to make a mini skateboard/go-kart.
A technical activity but worth the efforts when you get a note out of it.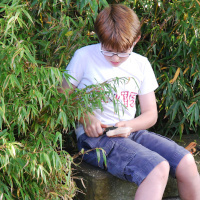 Simply whittle:
Sitting in the woods with a knife and whittling away at a piece of elder is a very therapeutic process. You don't have to create anything in particular.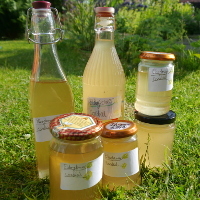 Look out for the flowers in early summer and make this delicious drink.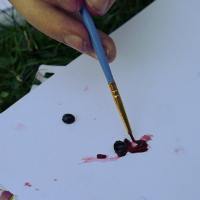 Elderberry paint:
Have some fun in the autumn using the berry juice as natural ink.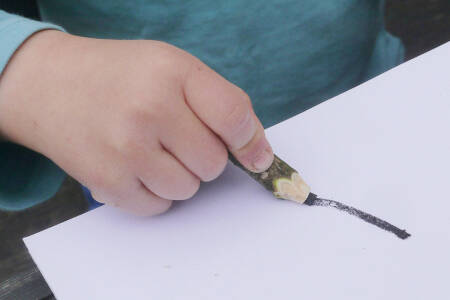 Disclaimer: Muddy Faces cannot take any responsibility for accidents or damage that occurs as a result of following this activity.You are responsible for making sure the activity is conducted safely.
Key Features
Age Range All Ages
Duration 1 - 2 Hours
Location Anywhere
Season Any
Time of Day Anytime
Categories: Inspirations