Felting - a guide
From fibres to needles, tools to resources, an informative guide to making felt.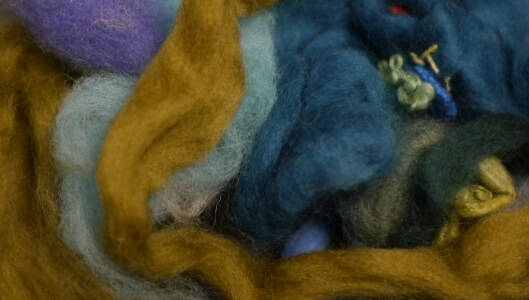 Introduction
Felting is the process of creating a textile material (felt) by pressing, matting and condensing wool/synthetic fibres together. Fibres can be matted together using a felting needle or wet felted using water, soap and friction.
What you'll need
This activity has been provided by

Useful items from our shop
Item available from our shop
Environmental Considerations
Consider the environmental impact of preparing, carrying out & completing this activity. Could this impact be reduced? Specific considerations for this activity could include:
Health & Safety Considerations
Follow your usual operating procedures and carry out appropriate risk benefit assessments.
Some considerations particular to this activity include: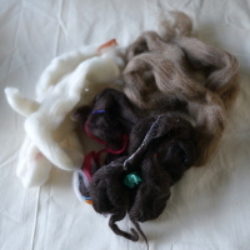 Wool tops:
Wool tops are washed wool which is combed into parallel fibres (not spun). They are available in their natural colour or dyed in a variety of colours.
Wool fibres work like Velcro; the fibres have very fine (microscopic) scales that help the fibres mat together.
Synthetic fibres are slippy but if used in combination with natural fibres can also be felted.

Merino wool works well (particularly in wet felting) as it is a very fine and straight fibre.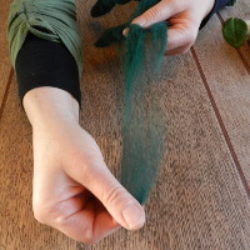 Pulling off the fibres:
You need to work with small, fine fibres of wool.
Wool tops are long, combed, parallel fibres that come in thick lengths. You need to ease out the fibres by first spreading them out then gently pulling or teasing off small bits (without ripping).
If the fibres don't pull off easily spread them out even thinner.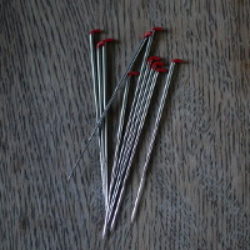 Felting needles:
Shaft - felting needles have notches around the shaft of the needle that catch the fibres in one direction. Some needles have a triangular shaft (notches on 3 sides of the needle), a star-shaped shaft (notches on 4 sides) or a spiral shaft (notches twist around the needle and come in fine gauge).
Gauge - needles come in different gauges (diameters) – the higher the number the finer the needle. A 36G needle is a good starter needle. Use a lower number for coarser wools and a higher number for adding finer detail.
Needle are delicate and brittle; avoid bending the needle and stab the fibres at the same angle going in and out. They will blunt over time.
They are also very sharp! Always be aware of where your fingers (holding the working piece) are in relation to the needle point.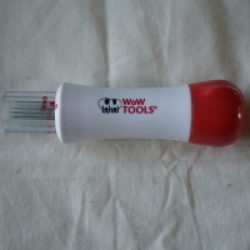 Needle felting tool:
A needle felting tool holds multiple needles. You can lock/unlock the tool with a twist. The tool is useful for working on larger 2D/3D felting pieces. When you stab the tool all the needles in the tool stab together. The felting process is noticeably quicker than using a single needle.
You will need a single needle for adding detail and may prefer using a single needle overall.
There is a much lower risk of stabbing your fingers with a felting tool as the needles stab down within a plastic tube.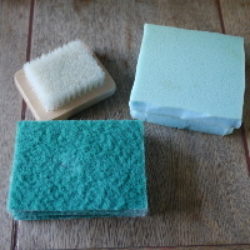 Needle felting mats:
You need a surface to work on that will protect your table/workbench. It needs to be deep enough so you do not stab through.
A piece of upholstery foam or a pile of scourers works well (scourers will degrade after 3 or 4 projects if you are not felting onto a piece of fabric). These are more dense than a felting mat, so you don't lose your fibres into the foam/scourer. You will still need to pull some fibres out as you felt.
A manufactured needle felting mat is like a brush and is useful when felting onto a piece of fabric or doing appliqué. If you needle felt flat fibres straight onto the mat the fibres go deep into the brush. It can be used if you are making a 3D object and have rolled up the fibres to begin with.
Now you can have a go......

Disclaimer: Muddy Faces cannot take any responsibility for accidents or damage that occurs as a result of following this activity.You are responsible for making sure the activity is conducted safely.
Key Features
Age Range 6+
Duration 1 - 2 Hours
Location Garden / Home
Season Any
Time of Day Anytime