Mixed Shetland Felting Wool - Natural
A mixed 100g bag of Shetland wool in 4 natural colours - black, brown, grey and white - 25g of each colour.
The wool is fine, soft and silky to the touch with a good, bulky down characteristic. Perfect for hand felting and many other craft uses.
29-31mic average length of 90mm.
£4.99 exVAT
£5.99 incVAT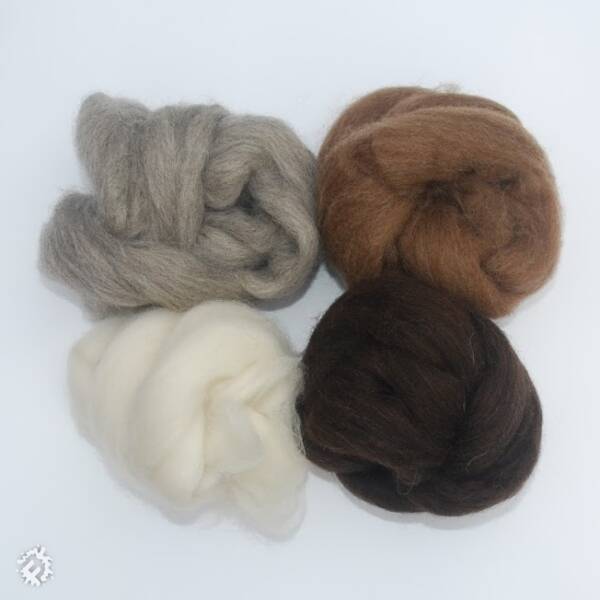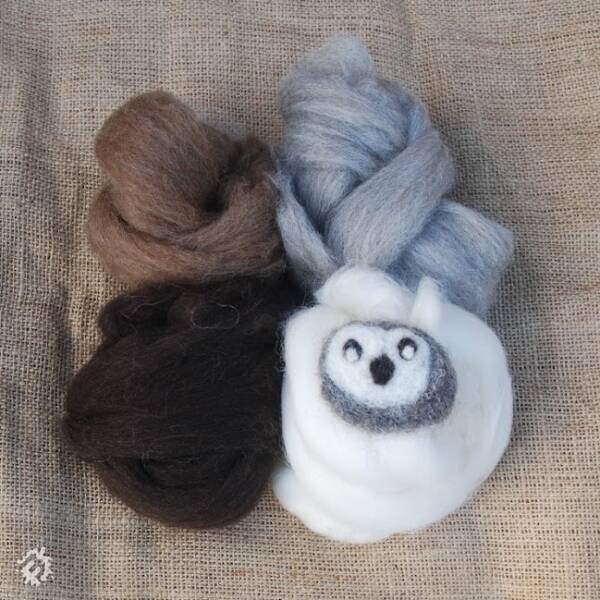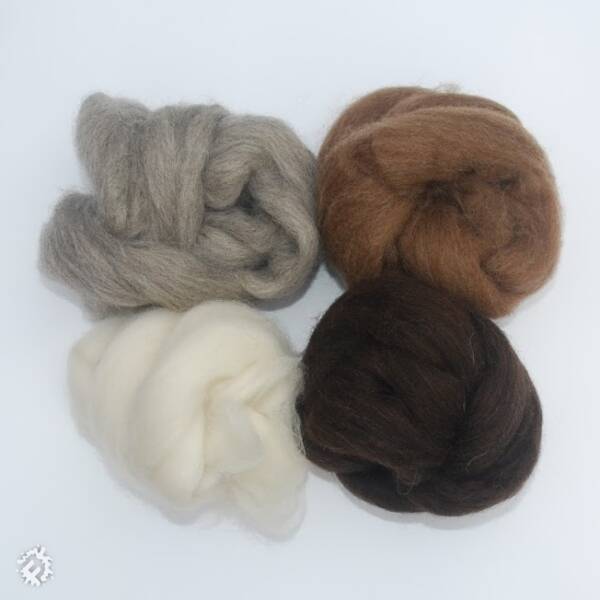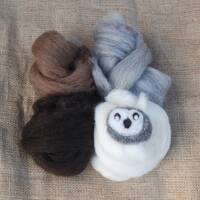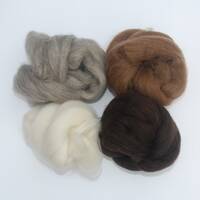 Additional Information
Colours: Black, brown, grey and white
Microns: 29-31mic
Fibre Length: 90mm
Top/Roving Length: 4 metres per 100g
Top/Roving Width: 1 inch
**Please Note: Colours may vary slightly from batch to batch due to the nature of natural fibre.**
Some Muddy Faces Ideas
Related Products