Mud Day and mud play really is an international movement. Did you know our free How to Make A Mud Kitchen book, written by Liz Edwards and Prof Jan White, is available in other languages as well as English?

Until this year we had nine translations, with versions in • Croatian • French • German • Greek • Hungarian • Italian • Portuguese • Spanish and Welsh.

Our Mud Day news is that we're delighted to announce that we now have a further 2 languages available, which means we've now been translated into ELEVEN different languages! Today we welcome Icelandic and Swedish translations into our muddy library - download them all for free here.

Professor Jan White has written a special Mud Day blog post, celebrating the news, and the amazing growth in popularity of the concept of mud kitchens:

"This year, International Mud Day is 11 years old and, with the launch of two new Nordic translations, our Making a Mud Kitchen booklet is now in 11 more languages than English! As a joint celebration of Mud Day 2020 and the ongoing collaboration of ECO and Muddy Faces, I'd like to share with you the marvellous journey of this unassuming but much travelled little booklet."

Here's an excerpt - read the whole thing for the full picture.

"The history of Making a Mud Kitchen
In 2011, Jan White and Liz Edwards launched a Mud Play initiative aiming to greatly increase the understanding, importance, value and range of experiences from mud play as continuous provision, and to support practitioners to achieve this.
Prior to this date only a few settings in the UK provided mud play or had a mud kitchen. Our Making a Mud Kitchen booklet was launched online as a free downloadable resource for the 3rd International Mud Day in June 2012. Within a year it had been downloaded 20,000 times globally, and 17,000 free copies of the printed booklet (funded by Muddy Faces) were also distributed at outdoor focused conferences and training events across the UK.
The response was breathtaking and feedback so very positive. Proof of the success of the initiative is in the results: at the five year point, 'mud kitchens' had become fully mainstreamed, with a very high proportion of education settings of all types, in all UK countries, having a mud kitchen in their outdoor provision."
Jan White's Mud Day blog post
Early Childhood Outdoors website
Competition - we need your Mud Play tips!:
In 2019 we created our Mud Gallery.
For Mud Day this year we're asking the experts - you! What advice would you give to someone who is new to the world of mud?
Our favourite tip will win a Mud Kitchen Double Hob and a full set of Mud Kitchen words.
10 runners up will each win a printed Mud Kitchen Book and a Mud Champion medal.
how to start?

what to use?

favourite bit of kit

what have you/your group learnt through mud play?

how to cope with mud & mess

favourite mud activities

best evidence/research

favourite book

social media to inspire you

fondest memory of playing in the mud?

how will you be celebrating Mud Day?
Send your mud play tips to share@muddyfaces.co.uk.
Closing date Monday 6 June 2020. (COMPETITION NOW CLOSED)
For full competition terms & conditions click here.
Our gallery is an ever-growing and inspiring catalogue of mud play in all it's many forms. Do send us your mud day photos - we'd love to see this grow and grow every year.

Send your Mud Gallery images to share@muddyfaces.co.uk - please title your email MUD GALLERY and let us know your project name (if you have one) and location.

Our cover photo and photo (R) were sent to us for Mud Day 2019, by Natalie Clark from Woodfield Primary School, Doncaster,
Let's cover social media with mud!
Join in our fun social media campaign #SharingTheMuddyLove!

Share your #MuddiestPhotoOfTheDay and tag us for a re-share.
Over on Instagram,firefliesforestschool are encouraging everyone to throw mud splats!
Here's how it works: upload a photo of yourself getting muddy and throw a mud splat at 5 of your favourite accounts by tagging them and using #firefliesmudsplat


Fireflies say "We hope this raises awareness of some fantastic nature, forest school and outdoorsy accounts for everyone to follow whilst also sharing ideas of how fun mud can be!"

If you tag Muddy Faces and add #MuddiestPhotoOfTheDay and #SharingTheMuddyLove we'll join in too!
"This group has been set up for anyone interested in play with natural materials especially Mud. Please post any mud play stories, tips and photos."
Muddy Faces founder Liz Edwards set up the mud kitchen Facebook group back in 2013. Join the mud kitchen community.
SHOP:
Our one stop shop has a diverse selection of practical, educational and inspiring products for all your forest school, outdoor play and learning requirements.

WE ARE OPEN!
See our full Covid-19 statement here.
£4.69 exVAT
Colourful jugs made of flexible high impact plastic.

3 different sizes: 250ml, 500ml & 1000ml.
Buy now
£32.99 exVAT
We've had a lot of interest in this set - which includes everything you need to set up a handwash station outside: 20l solar shower, 23l water carrier, washing up bowl and handwashing sign.
Buy now
OUTDOOR HUB:
Our Outdoor Hub is free to everyone and packed full of literally hundreds of step-by-step, photo-illustrated activities. You don't have to be out in an amazing Forest School or woodland setting, most of the activities can be done at home, in a yard or garden, many of them can be adapted and done indoors.

We really do encourage you to get outside if you can - the benefits to your health and wellbeing are huge - you can read all about them on the Outdoor Hub here.

Click here to browse our Outdoor Hub activities
Our activities are organised in categories so you can find what you need, or use our keyword search (scroll down the left hand menu) to follow your children's interests.
---
The Outdoor Hub has a wealth of inspiring activities, events and information. Each section has been designed to encourage engagement in the outdoors, connection with nature and to help spark imaginative play and creativity.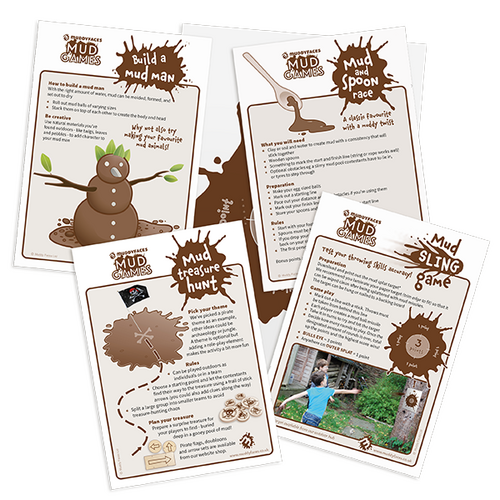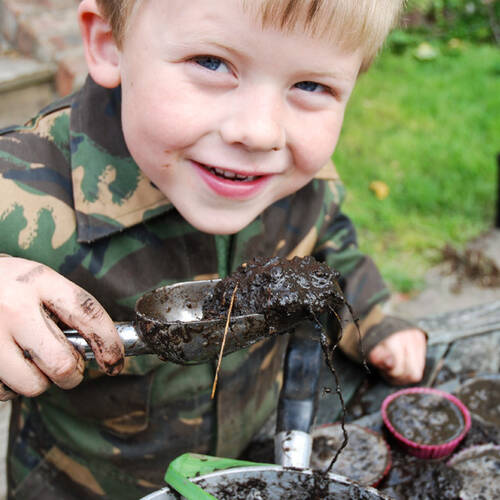 Mud
Welcome to our Mud page! Come and explore mud and the whys, hows and wherefores of mud play, along with some inspiration for bringing mud and messy play into your setting.

Read More

about Mud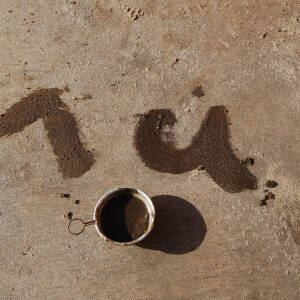 A-Z of Mud Play
Muddy play ideas & inspiration developed as part of our campaign encouraging mud & natural materials play in the every day lives of children.
Read More

about A-Z of Mud Play
Pagination