My First Book ... Bundle
Captivating illustrations and lively text make this follow-up to the bestselling My First Book of Garden Birds the perfect first introduction to garden animals.
£21.99 exVAT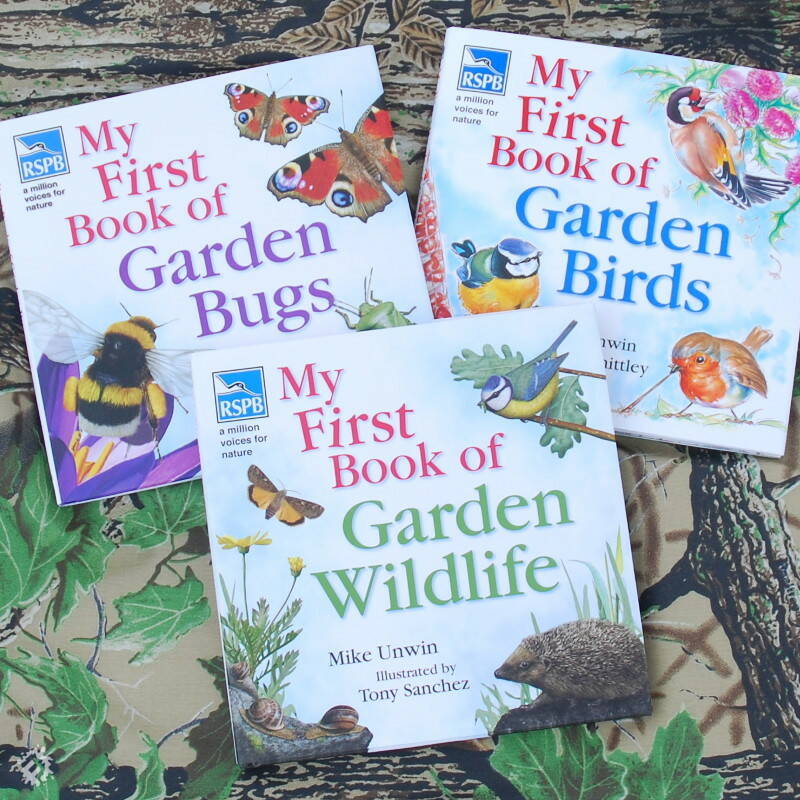 Additional Information
Inside, young readers meet twenty common garden animals, birds and insects in a fun question-and-answer format. Try to guess the animal from the clues then turn over the page to discover its name and more facts.
Take a journey through the garden and discover the bugs that are living there.
The beautiful illustrations create the world of the garden, combined with text that leads young readers to the hiding places of various bugs. inviting them to guess what creature they have found.
My First Book of Garden Bugs is the perfect introduction to the names of some common garden insects, along with interesting facts about them.
A beautiful picture book about garden birds that will appeal to families with young children.
Rachel Lockwood's wonderful illustrations will delight children aged from two to seven, and will help them to discover and identify the most common birds in their everyday surroundings.
Each bird is introduced on a right-hand page in an illustration where it is partly obscured or turned away from the viewer. The text gives some clues and invites readers to guess the bird's identity.
The reader then turns the page to find out more. 'This beautifully illustrated book by the RSPB is a lovely way to introduce younger juniors to the UK's birds.' Scholastic's Junior Education, April 2007
Some Muddy Faces Ideas
Related Products