Natural frames
Frame the view, frame your art, frame your face! Good lashing is the key to a perfect natural frame.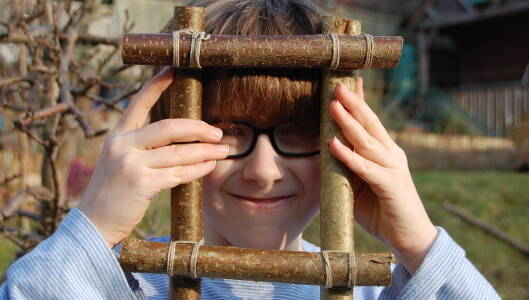 Introduction
Making frames is hugely rewarding and they can be used in many ways, including:
framing art on the ground
framing a view in the distance framing someone's face
dream catchers or woven art
quadrant frames to study vegetation…….. the list is endless!
What you'll need
4 straight-ish sticks of equal length & preferably similar thickness
string
scissors/knife

This activity has been provided by

Useful items from our shop
Item available from our shop
Environmental Considerations
Consider the environmental impact of preparing, carrying out & completing this activity. Could this impact be reduced? Specific considerations for this activity could include:
Health & Safety Considerations
Follow your usual operating procedures and carry out appropriate risk benefit assessments.
Some considerations particular to this activity include: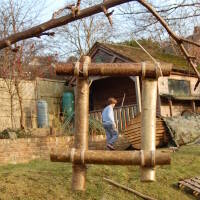 Step #1
Lay two sticks on the ground.
Lay the other two perpendicular to them, creating the basic frame shape, so you can see how it needs to be tied together.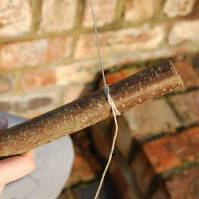 Step #2
Tie the string to one of the sticks, placing the knot near the end of the stick, the correct distance in from the end.
A clove hitch is a good knot to use for this.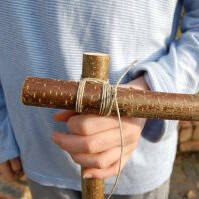 Step #3
Tie the sticks together, at right angles to each other.
If you want a firm, non-wobbly frame use a knot such as the square lash, and use a strong string that doesn't snap under pressure.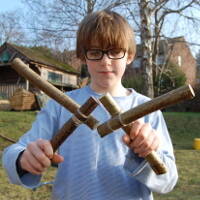 Step #4
Repeat with the other 2 sticks.
Now you have 2 corner pieces.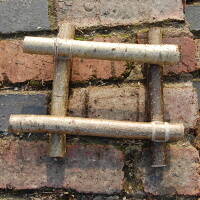 Step #5
Lay your two corner pieces out together to double-check they are lining up and lying correctly.
Then tie the final two corners.
Take it further:
remember frames don't always need to be square - triangles work well - make sure to lay your frame out and check it to make sure the angles will work.

Disclaimer: Muddy Faces cannot take any responsibility for accidents or damage that occurs as a result of following this activity.You are responsible for making sure the activity is conducted safely.
Key Features
Age Range 6+
Duration Less than an hour
Location Anywhere
Season Any
Time of Day Anytime