Outdoor Curriculum Bundle
This bundle of 3 books - Literacy Outdoors, Maths Outdoors and Science Outdoors has been put together to help practitioners offer children activities that are relevant, imaginative, motivating, enjoyable and challenging and that make good use of outdoor space.
£50.82 exVAT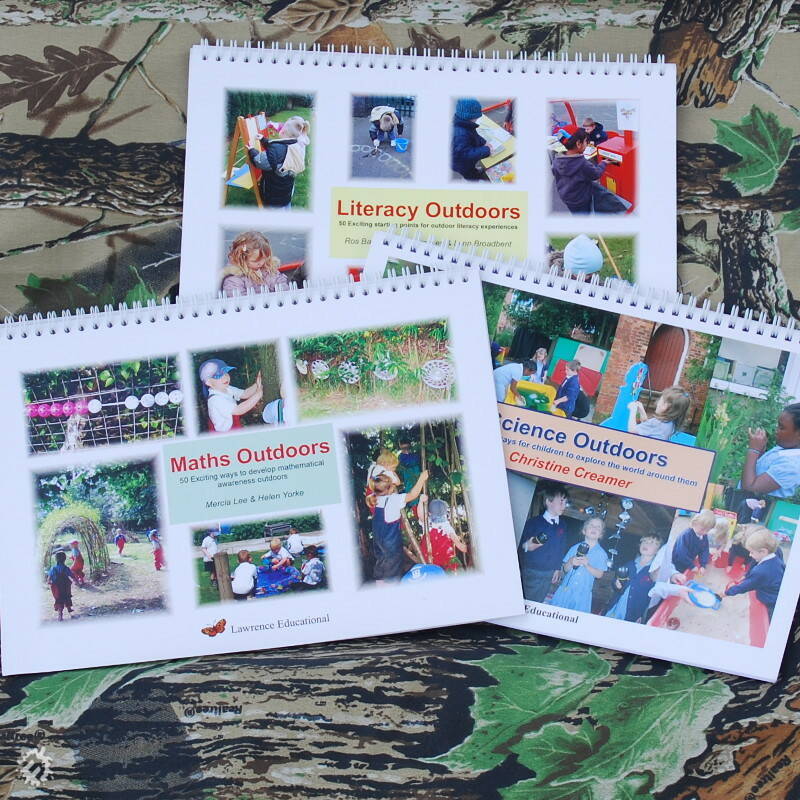 Additional Information
Children learn by listening, watching and copying adults. They can only initiate activities within their realm of experience. In recent years there has been considerable emphasis on providing curriculum experiences outside. Children thrive on outdoor experiences and their importance cannot be overstated, especially for boys!
Each book aims to provide practical help in creating 50 exciting activities in outdoor spaces.
We hope you will find the books useful and that you and the children will have fun trying out the ideas.
Included in the Bundle:
Literacy Outdoors - 50 Exciting starting points for outdoor literacy experiences by Ros Bayley, Helen Bromley and Lynn Broadbent
Maths Outdoors - 50 Exciting ways to develop mathematical awareness outdoors by Mercia Lee and Helen Yorke
Science Outdoors - 50 Exciting ways for children to explore the world around them by Christine Creamer
Some Muddy Faces Ideas
Related Products