Make a counting rope
Great activity to practice fine motor and counting skills.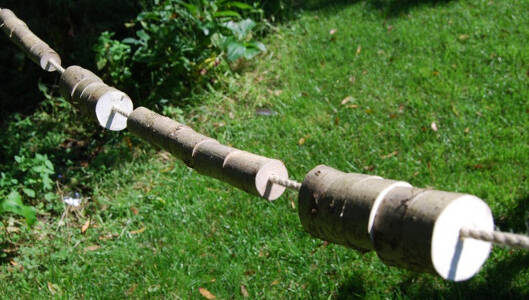 Introduction
An extra large bead string that is a must for every outdoor setting. A perfect tactile resource for supporting one-to-one correspondence and other concepts of early mathematical development.
What you'll need
wooden counters with holes through
string
This activity has been provided by

Useful items from our shop
Item available from our shop
Environmental Considerations
Consider the environmental impact of preparing, carrying out & completing this activity. Could this impact be reduced? Specific considerations for this activity could include:
Health & Safety Considerations
Follow your usual operating procedures and carry out appropriate risk benefit assessments.
Some considerations particular to this activity include: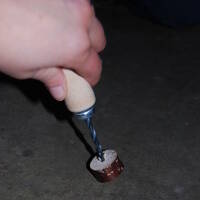 Step #1
Buy or make some wooden counters with a hole through the middle. Look at our Guide to palm drills if you want more information about drilling your own counters.
You'll also need a length of string with a slightly smaller diameter than the hole.
If you are making the drill holes yourself, use your drill directly down through the item onto a hard surface.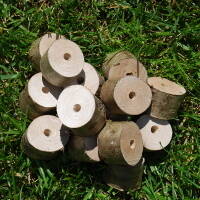 Step #2
Make a nice pile of wooden threading blocks.
Have fun threading the string or lace through the blocks.
Big threading: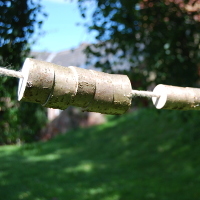 If you use a bigger drill, such as a carpenters drill and brace or an electric drill, then you can drill bigger blocks that can be threaded onto rope to create a bigger threading set.
Counting rope: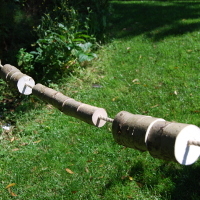 If you alternate the blocks in sets of five, between shorter and longer blocks, or use different diameters, you can create a counting rope.
Disclaimer: Muddy Faces cannot take any responsibility for accidents or damage that occurs as a result of following this activity.You are responsible for making sure the activity is conducted safely.
Key Features
Age Range 3+
Duration 1 - 2 Hours
Location Anywhere
Season Any
Time of Day Anytime