Green Square Shelter
A large group, olive-green shelter. Made from a tough, yet soft feel, non-rustle, 100% waterproof material that is also fire retardant. Complete with a bag to store the shelter in.
Designed by Muddy Faces and made in the UK.
Please note this shelter does NOT come with ropes, fixings or poles.
£179.99 exVAT
£215.99 incVAT
£189.99 exVAT
£227.99 incVAT
£220.99 exVAT
£265.19 incVAT
£339.99 exVAT
£407.99 incVAT
Selected:
SKU

MBP61

Length

4.5m

Width

4.5m

Weight

1.97kg

Colour

Olive Green
SKU

MBP62

Length

4.5m

Width

6m

Weight

3.09kg

Colour

Olive Green
SKU

MBP63

Length

6m

Width

6m

Weight

4.53kg

Colour

Olive Green
SKU

MBP64

Length

7.5m

Width

7.5m

Weight

6.31kg

Colour

Olive Green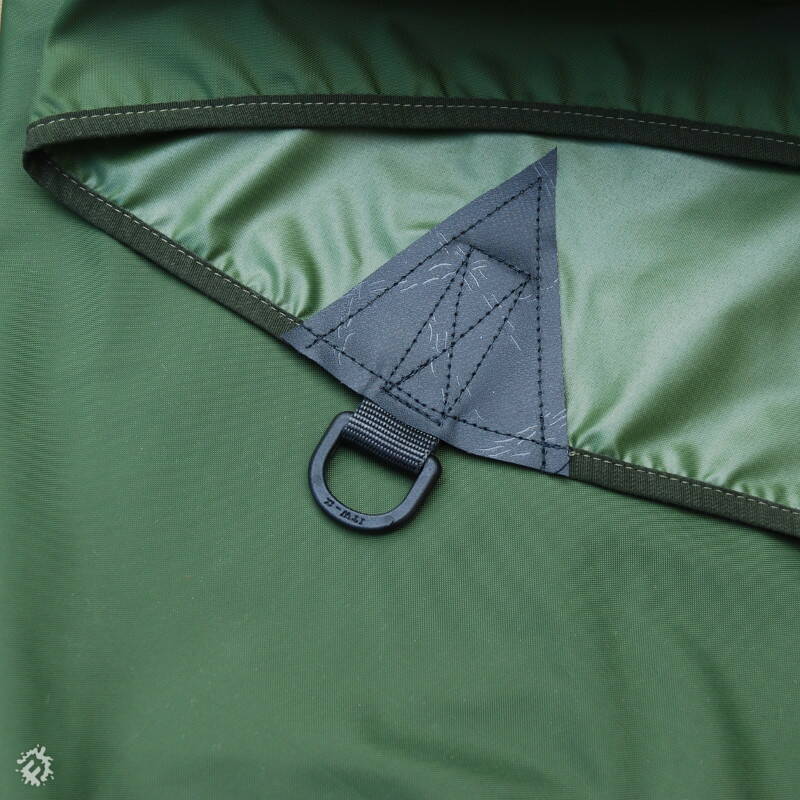 Made in the UK
Helping to support UK industry and reduce our carbon footprint.

Additional Information
IMPORTANT
It is recommended:
This shelter has a very large sail area and is not to be used in gusty and strong wind conditions. Shelters 4m+ create large sail areas and care must be taken when using and handling these shelters in any wind conditions.
The shelter is not designed to be a semi permanent shelter or to left up unattended. Leaving a shelter up unattended, even in calm conditions, means that unseen damage can occur and over time this significantly reduces the longevity of the shelter. It could lead to your shelter failing.
Take your shelter down when not in use.
Although the material is waterproof, the seams have not been taped and water can ingress and cause water drip inside. When hanging up the shelter, you need to ensure that water does not pool near any seams and that the shelter is taut so that water can run down and away from the seams.
Unique features include:
Made from fire retardant fabric that is also 100% waterproof
10 Strong fixing points
Reinforced edging
A webbing strap creates a reinforced band across the middle to give strength to the central spine
A strong and versatile shelter
10 Strong support tabs and military grade D loops attached to reinforced triangular gussets by 25mm webbing
Double folded on the seams to prevent water penetration
25mm webbing strengthening band across the centre
Reinforced edging - all seams are overlocked and double stitched
Made from woven nylon with a double PU coating that is flame retardant and waterproof
100% waterproof. Hydrostatic head = 1000mm. (Hydrostatic head is a fabric's resistance to water pressure equivalent to a column height of water)
Some Muddy Faces Ideas
Related Products