Shelter Fixings Kit
This shelter fixings kit, with more than enough resources to rig your site allowing you to erect your large shelters quickly and easily.
£99.99 exVAT
£119.99 incVAT
SKU

MFK42

Length

26cm

Width

26cm

Height

33cm

Weight

1.5kg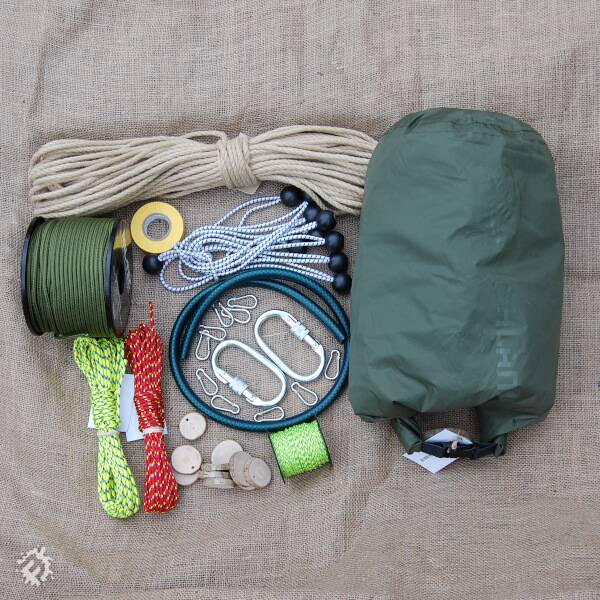 Additional Information
Creating a fixing point - the kit includes:
a strong hempex natural-looking, rot-resistant rope ideal as a hoisting rope or as the main line in a fixed line system
a length of hose that has been cut to protect the tree from rubbing and to help prevent the rope digging into the tree
2 screw gate carabiners to use for your main load bearing
a thin light cord ideal for a throwing line.
Tying your shelter out
thicker cord for tying your shelter out - remember if you are cutting cord always heat seal the ends otherwise it will fray and come apart
a pack of bungees is provided to allow for give in a system where necessary.
Labelling your fixing points
thin light cord
a pack of small non load bearing carabiners
a pack of wooden discs
These can all be used to set up and label your fixing points to allow for quick shelter construction.
Finally there is a dry bag to keep everything together.
For more tips and guides see Some Muddy Faces Ideas.
Some Muddy Faces Ideas
Related Products