Early Years Forest School Bundle
Early Years Forest School Bundle
A bundle of books that introduce you to the Forest School approach to outdoor learning in the early years.
£76.10 exVAT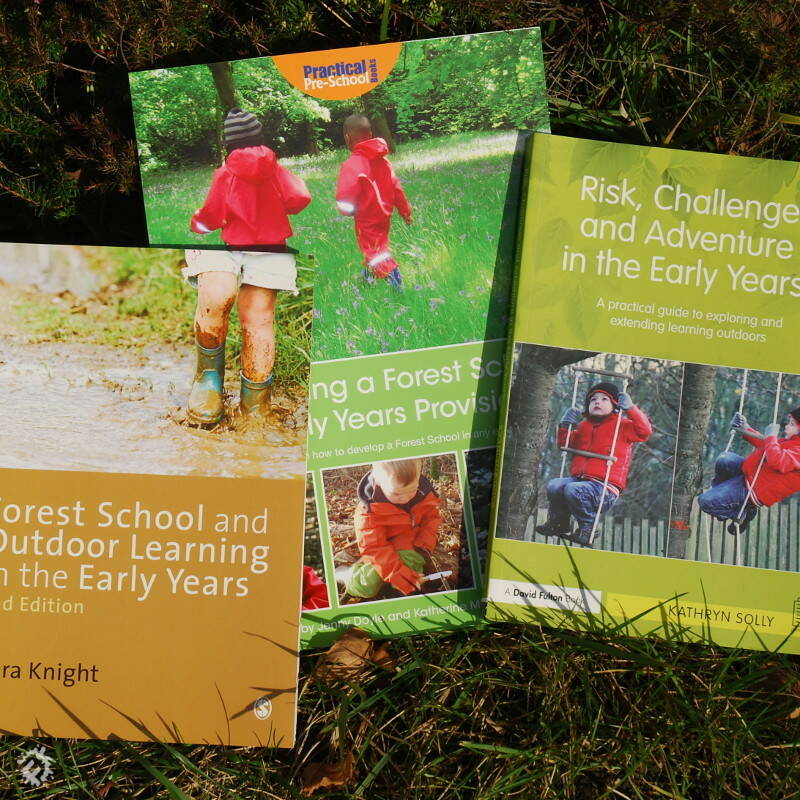 Additional Information
Included in the bundle are:
Forest School and Outdoor Learning in the Early Years by Sara Knight. Learning outside the classroom is an essential part of early years education, and this book looks at the opportunities the Forest School experience can offer young children for learning outdoors, and how this fits into the early years curriculum. The book shows you how to incorporate good practice into all outdoor play activities.
Developing a Forest School in Early Years Provision by Jenny Doyle and Katherine Milchem. This book explains what 'Forest School' really means and combines theory with practice on the importance of play and risk. It is an invaluable training manual for those studying to be a Forest School leader or practitioner and includes case studies from professionals.
Risk, Challenge and Adventure in the Early Years by Kathryn Solly. This book clearly explains why children should be given the freedom to take risks and provides practical guidance on how to offer stimulating and challenging outdoor experiences that will extend all areas of children's learning.
Some Muddy Faces Ideas
Related Products