Cardboard nature frames
Add a different focus to exploring outside!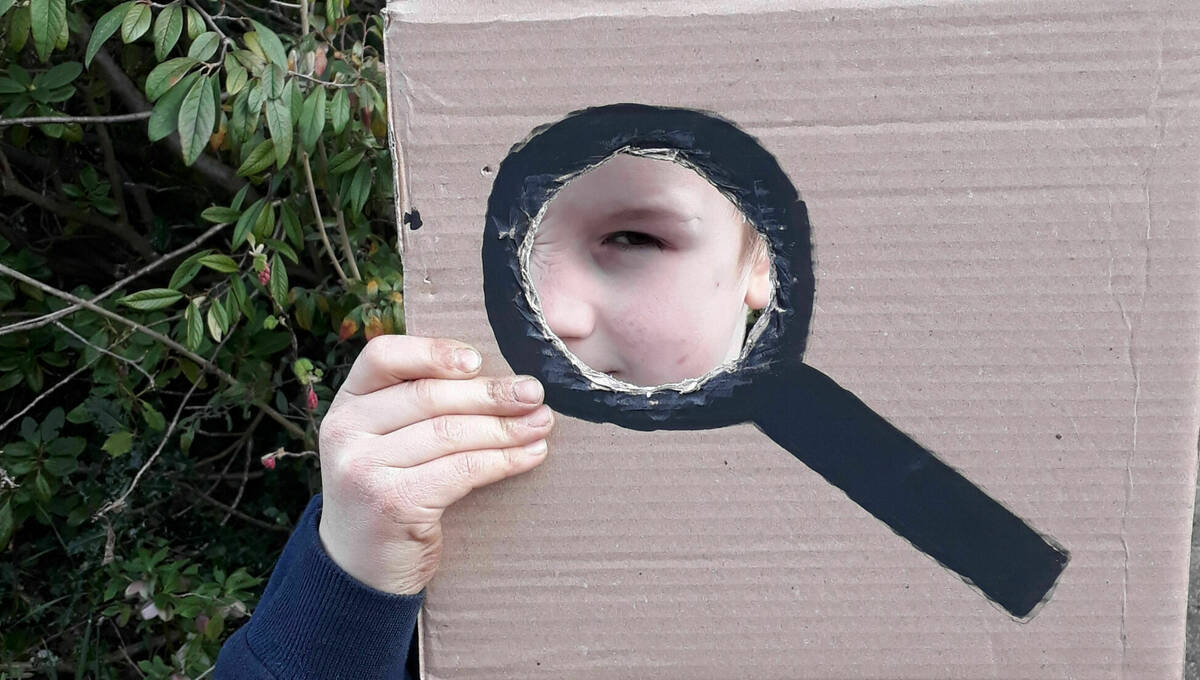 Introduction
Really simple and fun; custom make your very own frames! Create any themed frame you like.
What can you see today?!
What you'll need
cardboard
scissors
paint/pen
some keen explorers!
This activity has been provided by

Useful items from our shop
Item available from our shop
Environmental Considerations
Consider the environmental impact of preparing, carrying out & completing this activity. Could this impact be reduced? Specific considerations for this activity could include:
Health & Safety Considerations
Follow your usual operating procedures and carry out appropriate risk benefit assessments.
Some considerations particular to this activity include: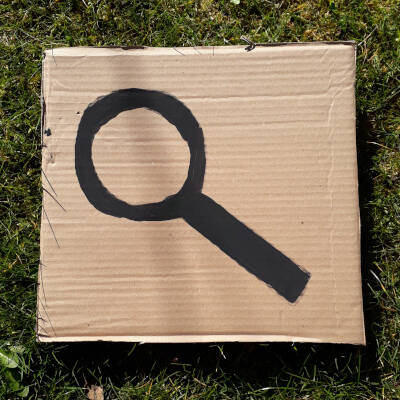 Step #1

Mark on your design

After sourcing some pieces of cardboard, choose your theme/image and paint on a design that allows for a 'viewing hole'. Children can decorate/paint their own and be involved in the design process.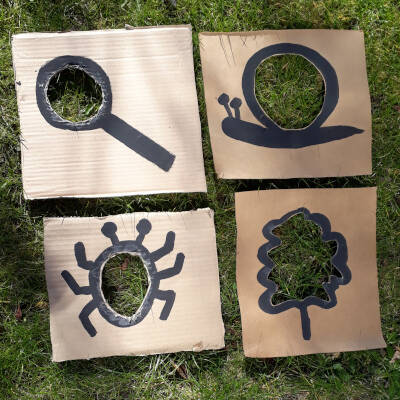 Step #2

Cut out the viewing hole

This is a bit tricky and children may need adult support. Thinner cardboard such as cereal packets are easier to cut.

You may need to touch up the paint work after cutting.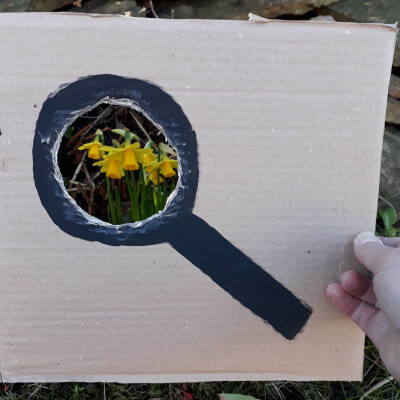 Step #3

Ready to go!

Easy peasy - now they are ready to use! Can you:
find signs of new growth?
spot anything yellow?
find something with 6 legs?
find a spot to sit and spend a few minutes to see what crawls into your view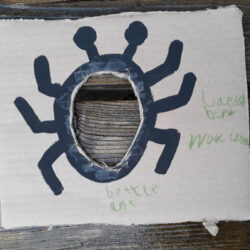 Take it further:
add a personal touch and decorate your viewer too
write a list of what you have seen
Disclaimer: Muddy Faces cannot take any responsibility for accidents or damage that occurs as a result of following this activity.You are responsible for making sure the activity is conducted safely.