Woodland Explorer Pack
The Woodland Explorer pack is a set of 30 laminated cards packaged in a small cotton bag bearing the pack's logo.
£9.99 exVAT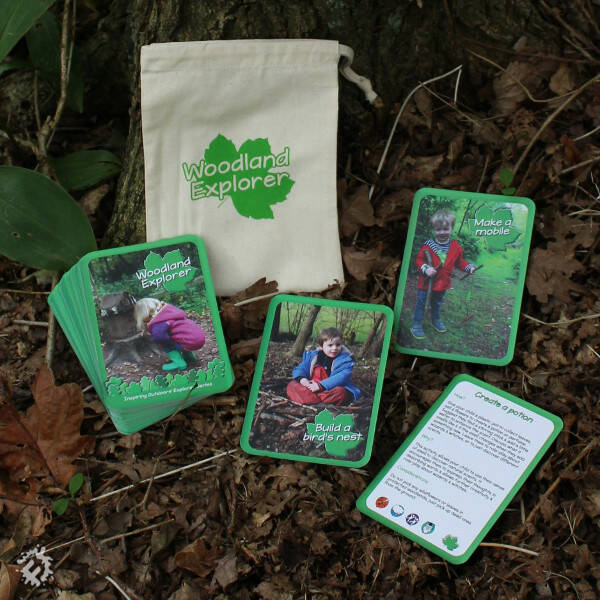 Additional Information
The pack offers 27 activities to guide parents, grandparents or carers in playing with their child in a woodland setting.
Each activity card includes a photographic image and instructions of how to do the activity, why it is good for their child's development and any further considerations.
some Muddy Faces Ideas
Related Products