Woodland Explorer Pack
The Woodland Explorer pack is a set of 30 laminated activity cards for inspiring outdoor play for 2-7 year olds in natural spaces and woodland.
Each card includes photos and instructions on how to do the activity, safety considerations and some extra tips for parents and teachers.
Designed by Kim Hudson from Inspiring Outdoors and founder of Lincolnshire Forest School and Woodland Network.
£13.99 exVAT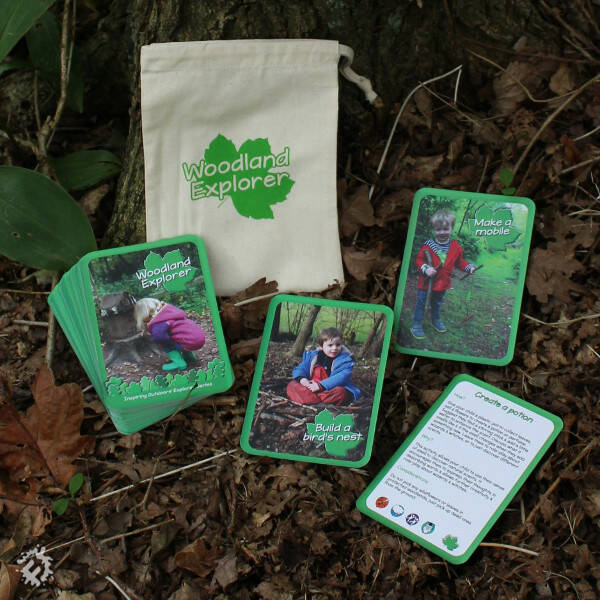 Additional Information
The pack offers 27 activities to guide parents, grandparents or carers in playing with their child in a woodland setting.
Each activity card includes a photographic image and instructions of how to do the activity, why it is good for their child's development and any further considerations.
Some Muddy Faces Ideas
Related Products