Teaching Technology Outdoors - Carina Brage
Teaching Technology Outdoors - Carina Brage
Teaching Technology Outdoors is all about taking science outside. This book places the Science subject in its proper context - the outdoors. The book has been written by Carina Brage, Swedish Technology Teacher of the Year 2004.
£18.69 exVAT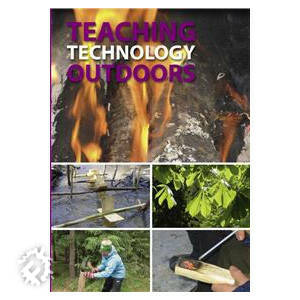 Additional Information
It is aimed primarily at 12-15 yr age group but the activities are wonderfully open ended and can be done with any age.
The book presents a collection of exercises on a number of science related topics, such as environment and sustainability, food, water, fire, simple machines and the history of technology.
There is also a chapter on outdoor safety. It is important to be safety conscious when leaving the classroom. Working out doors changes your leadership role.
Learning should be a full body experience. Science should be approachable and fun for pupils and teacher alike. This book will inspire you and give you ideas for working with an outdoor learning environment both in shcool and with other groups who enjoy the outdoors.
Please note that the culture and context in Sweden is different and the activities should be undertaken in line with common sense and UK H&S guidance.
Some Muddy Faces Ideas
Related Products