Striker Fire Flint - Mag Block
Striker Fire Flint - Mag Block
Using a fire flint is an excellent way to break down the process of building and lighting a fire.
£8.99 exVAT
£10.79 incVAT
SKU

FSFIR08

Length

2.5cm

Width

7.6cm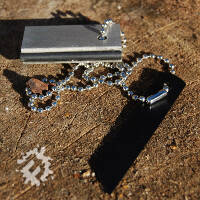 Additional Information
To use this flint, magnesium is scraped off the block onto the kindling. The flint is then scraped in a downwards motion to ignite the magnesium and kindling. This burns readily and is very hot so in an ideal catalyst to light your tinder.

some Muddy Faces Ideas
Related Products