STORM Kettle Jute Bag
A natural jute bag that will protect and carry your STORM Kettle and accessories. The bag has enough room for a STORM Kettle and a water bottle by its side. There is also a side pocket for accessories. The handles are padded and there is an adjustable shoulder strap.
£7.99 exVAT
£9.59 incVAT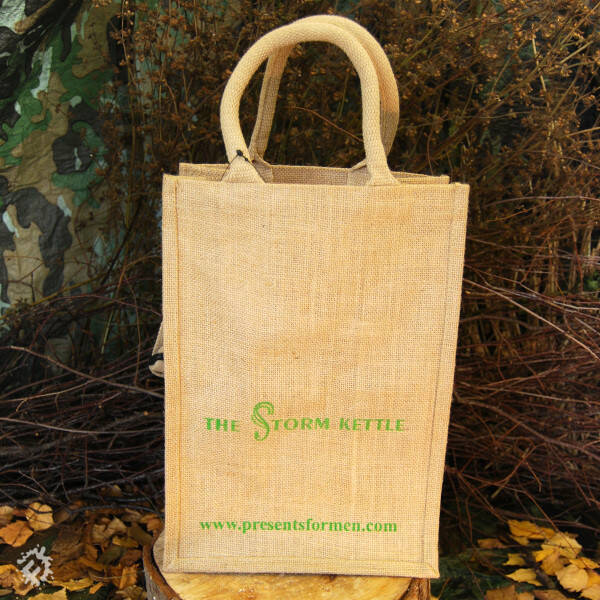 Additional Information
The strong jute bag is both durable and environmentally friendly. It is made from a jute which is a natural and bio-degradable product. When discarded it will totally decompose, leaving valuable nutrients.

Some Muddy Faces Ideas
Related Products