STORM Cook Kit
The STORM Cook Kit fits both the Original and Popular STORM kettles. It includes a saucepan, frying pan, universal grip and a two-part grid that enables the pans to sit over a STORM Kettle's heat source.
£32.99 exVAT
£39.59 incVAT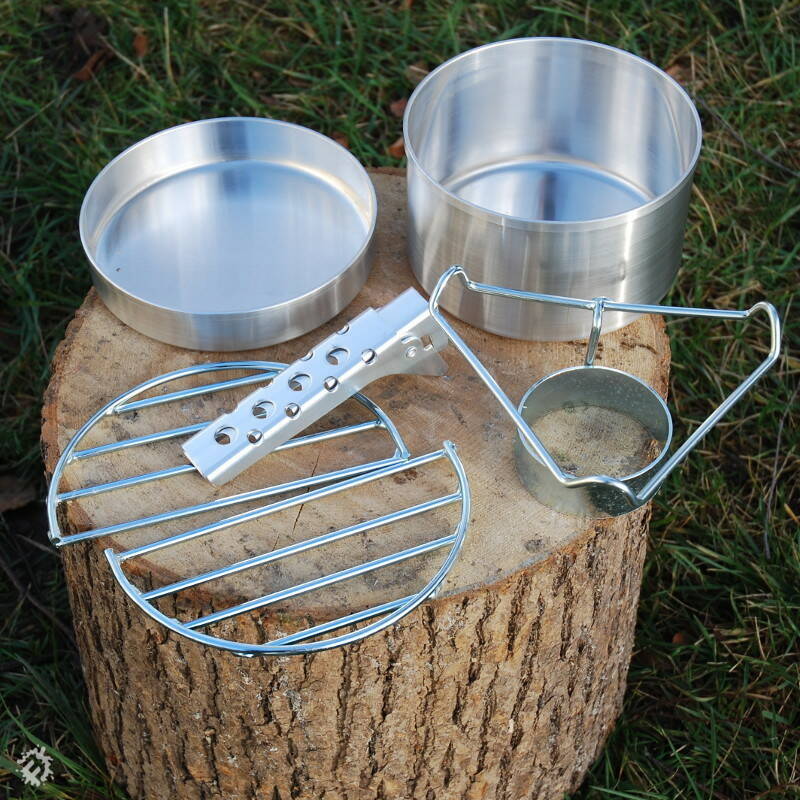 Made in the UK
Helping to support UK industry and reduce our carbon footprint.

Additional Information
The STORM Cook Kit is ideal for those needing to travel light as it enables quick hot meals to be produced with the bare minimum of resources.

Some Muddy Faces Ideas
Related Products