Shelter Fixing Kit
This is the ultimate shelter fixing kit, with more than enough resources to rig your site allowing you to erect your large shelters quickly and easily.
£83.59 exVAT
£100.31 incVAT
SKU

MFK42

Length

26cm

Width

26cm

Height

33cm

Weight

1.5kg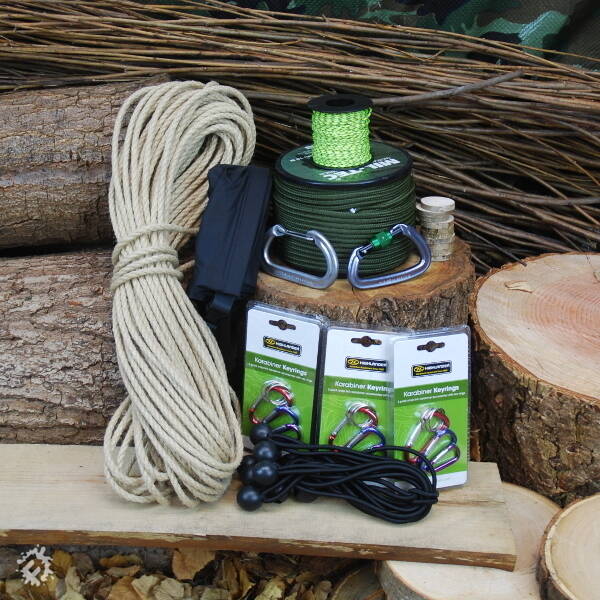 Additional Information
The kit includes a strong natural-loooking, rot-resistant rope, a length of hose to protect the tree and a screwgate carabiner to use as your main, overhead line and pulley. It also includes a snap carabiner for quick attachment, 70m of paracord, 25m of thin coloured cord and 10 bungees.

This kits should cover all your tying out needs with plenty spare for other projects. Now the nifty bit - we have also put in 9 small carabiners, coloured tape and wooden discs so that you can number up your fixing points. Finally there is a dry bag to keep everything together.
Some Muddy Faces Ideas
Related Products