Rustic Hob Modular Mud Kitchen
Rustic Hob Modular Mud Kitchen
A simple mud kitchen set comprising a 1m rustic hob plank and 4 log supports.
The rustic hob plank has movable dials and is made from a waney-edged plank which has been sanded to give a smooth finish. Made from UK grown larch which is untreated and naturally durable, the plank may or may not have bark on one edge.
The natural logs are cut from UK grown softwood trees such as scots pine and larch from sustainably managed UK woodlands. They are rough cut and have not been sanded.
Note: The accessories shown in the image are NOT included.
£62.99 exVAT
£75.59 incVAT
£80.99 exVAT
£97.19 incVAT
Selected:
This set comprises 1x 100cm rustic hob plank & 4 x 20cm high logs (diameter 18-22cm).
SKU

MFW9201

Length

100cm

Height

43cm
This set comprises 1x 100cm rustic hob plank & 4 x 30cm high logs (diameter 22-26cm).
SKU

MFW9202

Length

100cm

Height

63cm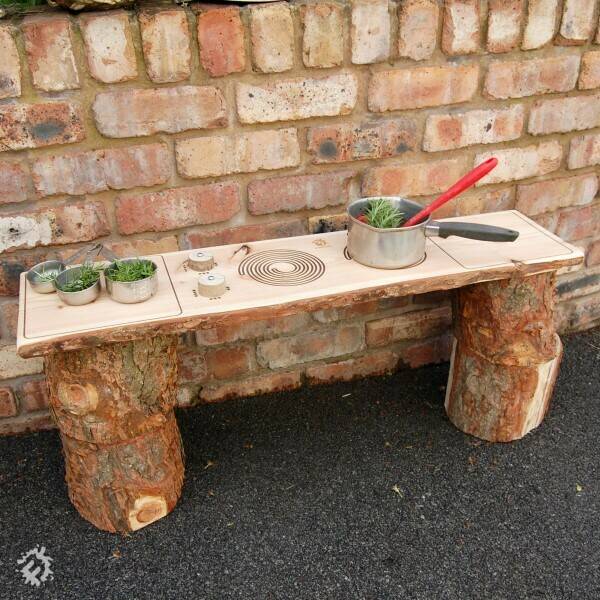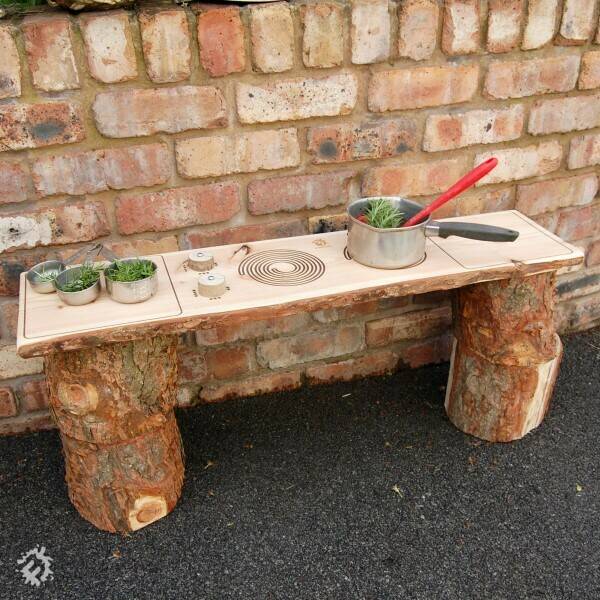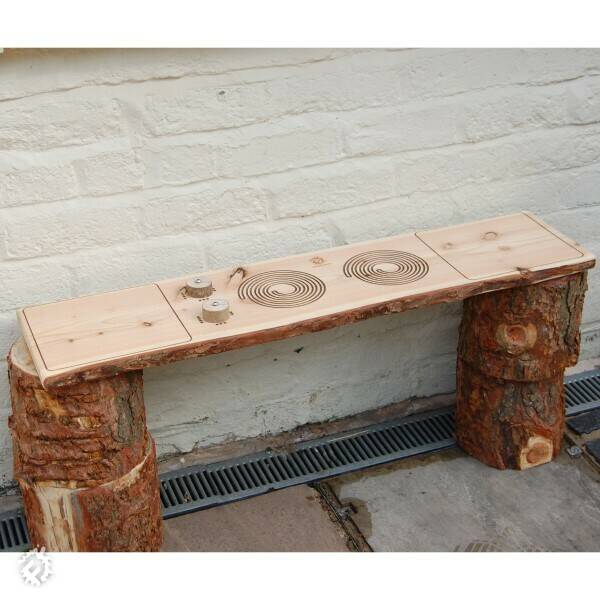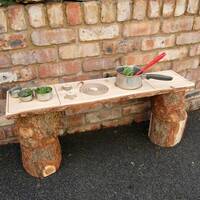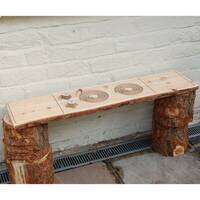 Made in the UK
Helping to support UK industry and reduce our carbon footprint.


Made with UK Wood
All our natural wood products are handmade from materials sourced from sustainably-managed woodlands in the UK; supporting local crafts people, woodland viability and biodiversity. These products are made from untreated wood and they will crack and change over time. This is a natural process which does not affect the use of the product and can encourage a child's investigation of the natural world.
Wood contains a natural preservative called tannin which aids its longevity. Tannin is soluble and can leach out of wood when it gets wet. Once the water evaporates, it can leave tannin sediment behind, causing staining. We recommend that you do not store your wood on a porous surface as it may cause discolouration.
Additional Information
Loose parts provide significantly more learning and play opportunities than a piece of static outdoor furniture. They are often much cheaper and therefore provide better value for money. For children to take ownership of their play and learning spaces, it is important that they can adapt their environment making it relevant to them and creating an authentic experience. Modular mud kitchen systems enable children to move and manipulate their mud play area supporting creativity and problem solving whilst having a full body physical experience. The modular system helps turn the mud play area into a space for scientific investigations and challenging play. When children can move items then a hob isn't just a hob, it's dash board in a space ship and a thousand other opportunities!

We have lots of mud ideas and activities on our Outdoor Hub Mud page. In particular read our Making a Mud Kitchen for how you can maximise your space with an effective mud kitchen.

Our larch is UK grown and untreated. Larch is a resinous wood which is naturally durable and will last up to 15 years (or longer with treatment).
Some Muddy Faces Ideas
Related Products