Reasons to be Outside - Jan White & Liz Edwards
Reasons to be Outside - Jan White & Liz Edwards
Reasons To Be Outside makes the case that young children must be able to play outside a great deal, every single day, throughout their childhood years.
£3.99 exVAT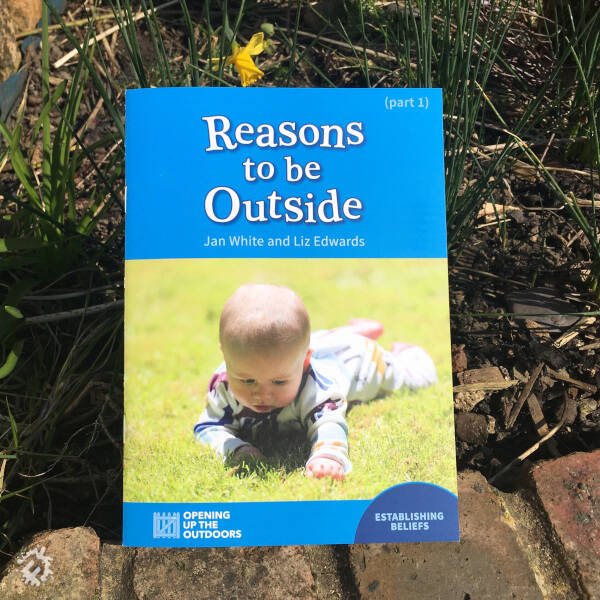 Additional Information
Written by Professor Jan White and produced by Liz Edwards of Muddy Faces, Reasons to be Outside is a concise, 30 page, A5 sized booklet with beautiful full page photos.
Why should young children be outdoors so much?
The science can help us to think more deeply about the question. As part of a series presenting the very many reasons that our youngest children need to be outdoors so much, this booklet attends to what is currently understood about the neuro-physiological aspects of child development and brain/body functioning that require the conditions provided by the outdoor environment - and which are usually limited or absent indoors.
It draws together scientific studies in the biology of early childhood development, the researched effects of being outdoors, and how healthy child development is supported by active play in the outdoors. The focus here is on the biochemical process in brains and bodies that are influenced both by the conditions of the outdoor environment itself and by the ways children can be when they are outside. Evolution happened outside and development requires the outdoors Simply being outside is important!
Just being outside has wide-ranging effects on physical and mental wellbeing, and it is a very different place that provides so much for brains, bodies and spirits. For almost all of the long history of human evolution (including of course the ancestors of the first homo sapiens), children and adults spent almost all of each day outside, so our evolution has been significantly shaped by the conditions of these outdoor environments.
The result is that the neurological and physiological processes that run our brain/body systems (including the creation of feelings, emotions and thinking) have an expectation of these conditions. This is particularly important to think about for working out what young children need for full and healthy development of these basic biological processes and systems, which themselves underpin the rest of child development.
Some Muddy Faces Ideas
Related Products