Rainbow Architect Triangles
Rainbow Architect Triangles
Beautiful smooth solid beechwood nesting triangles in the seven colours of the rainbow, with a natural finish to show the grain of the wood. The inner block is a solid 3D triangle.
£25.29 exVAT
£30.35 incVAT
Sides - 2.9cm, 5.9cm, 8.9cm, 11.9cm, 14.9cm, 17.9cm and 20.9cm.
Wall thickness - 8mm
SKU

CMM229

Length

3.6cm, 7.9cm, 12.3cm, 16.4cm, 20.7cm, 25.1cm, 29.2cm

Width

4cm

Height

1.9cm, 4cm, 6.1cm, 8.2cm, 10.3cm, 12.6cm, 14.8cm

Quantity

6 triangles

Pack Size

6 triangles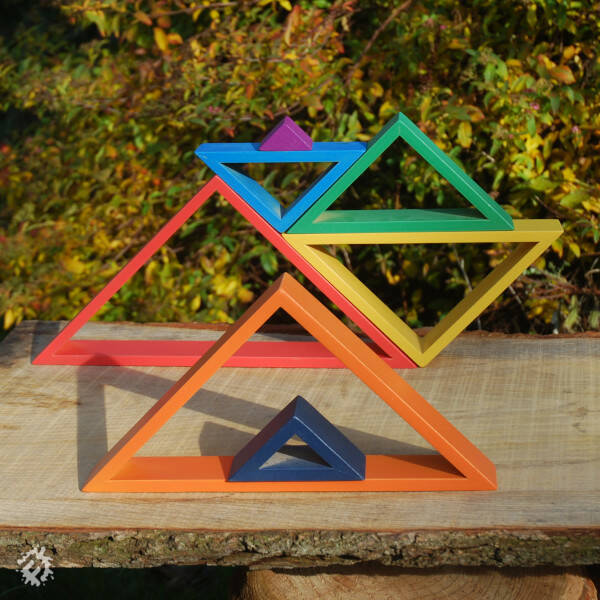 Additional Information
Ideal for construction and imaginative play: to build towers and design rooms or outdoor areas for filling with small world play people or animals; applying mathematical logic to sort counters by colour or size; learning the geometric properties of rectangles; exploring size and scale; using mathematical terms - larger, smaller, taller, wider etc; and improving language skills and broadening vocabulary to describe their activities in action.

Some Muddy Faces Ideas
Related Products