Rabbit in a Lettuce Hand Puppet
Rabbit in a Lettuce Hand Puppet
This hand puppet is a Rabbit hiding in a lettuce with 3 finger puppet insect/bug friends.

£26.99 exVAT
£32.39 incVAT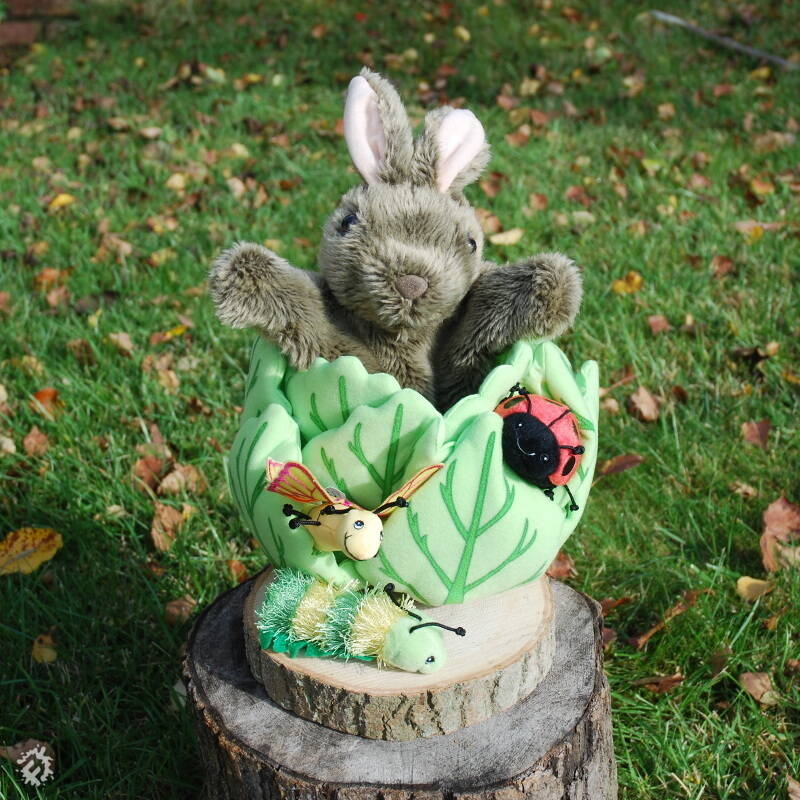 Additional Information
These puppets encourage children to be creative and use their imagination to tell exciting stories and bring stories to life. The Puppets are made from soft, high quality fabric. The mouth and arm movement are suitable for both adults and children to use.
Some Muddy Faces Ideas
Related Products