Putting Values into Practice - Jan White & Liz Edwards
Putting Values into Practice - Jan White & Liz Edwards
Putting Values into Practice is one of the 'establishing beliefs' booklets that underpin the understanding and thinking about being outdoors in the early years.
This forms part of the Opening Up the Outdoors initiative developed by Professor Jan White and Liz Edwards, building on the success of their Mud Play campaign.
£3.29 exVAT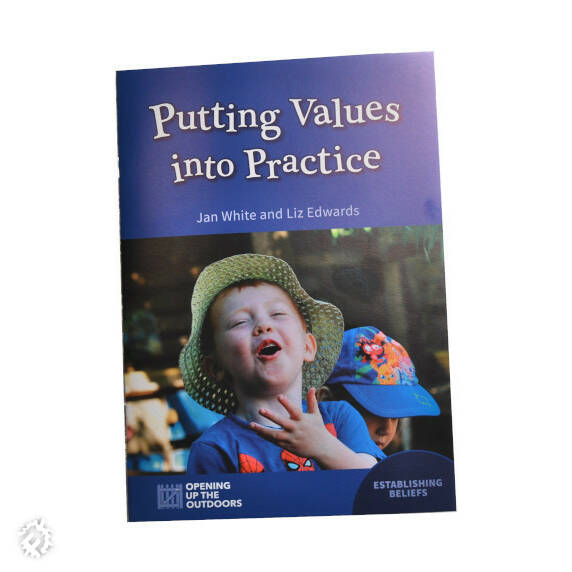 Additional Information
Much has happened over the past decade in progressing the right of children to access outdoor play and the learning that takes place through it.
Opening up the Outdoors shares the 'vision and goal of more children thriving outdoors, more often and for longer, benefiting from richer and more meaningful environments offering authentic, rewarding and satisfying experiences through a long term, three cornered approach' of WHY, WHAT and HOW of outdoor play.
Some Muddy Faces Ideas
Related Products