Ice Creams & Desserts
There is no stopping the imagination with this mud kitchen collection. This has more intricate resources promoting fine motor skills and attention to detail, as well as encouraging communication and collaboration. It will create amazing ice cream dishes and stunning desserts - posh mud pies!
£119.89 exVAT
£143.87 incVAT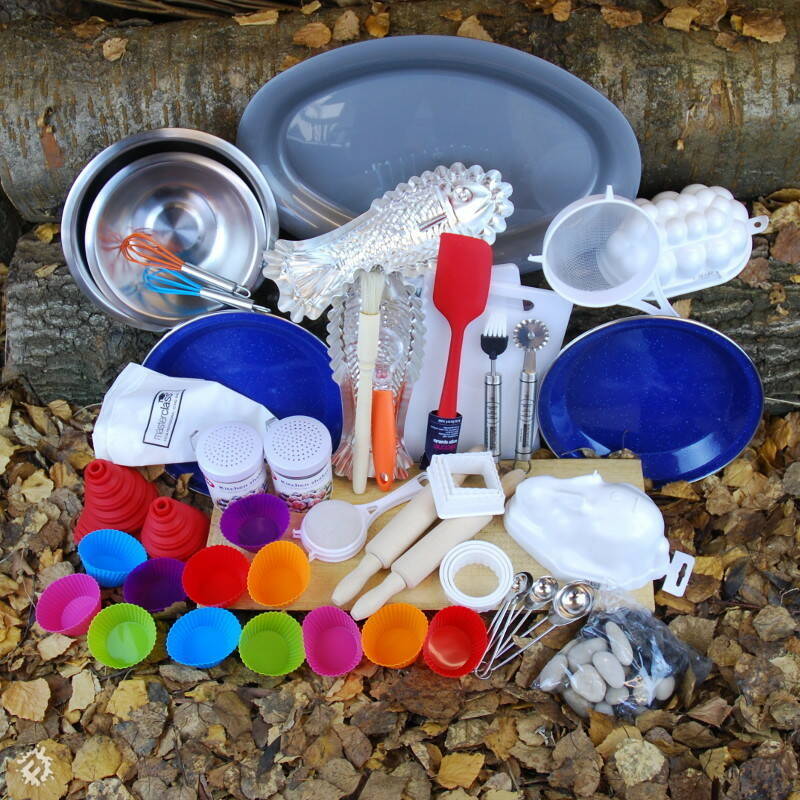 Additional Information
Over 35 items are in this kit including: Coloured silicone ice cream scoops, different jelly moulds, cake cases, pudding moulds, small rolling pins, basting and pastry brushes, wheel and cutters, Icing bags, small mixing bowls, mini whisks, shakers, sieves and finally a board, plate and platter for preparation and presentation.
For more mud play inspiration and information check out the Mud section on the Outdoor Hub.
Some Muddy Faces Ideas
Related Products