Field Guide - Grassland Plants 1
Field Guide - Grassland Plants 1
Featuring colour illustrations of 54 species, this 12-page fold-out chart covers plants commonly found on lowland acid and neutral soils.
£4.40 exVAT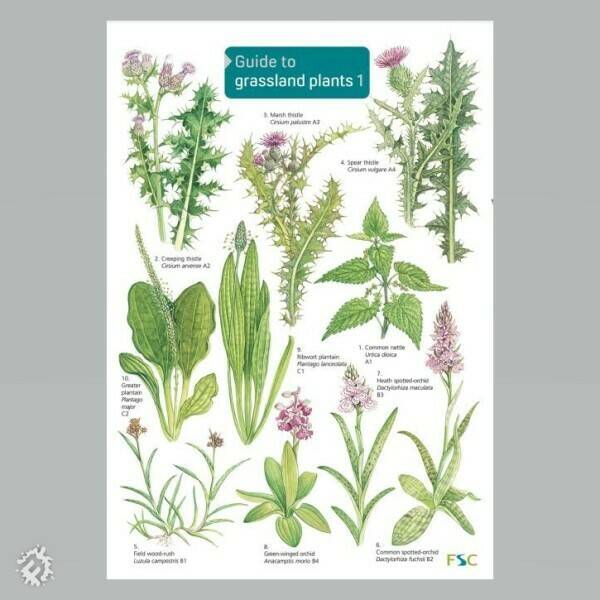 Additional Information
The identification key is based on leaf characters so that plants can be identified when not in flower.
This chart is part of the FSC's range of fold-out charts, designed to help users identify of a wide range of plants and animals. Each chart is laminated to make it splash-proof and robust for use outdoors. Clear colour illustrations and text by experts in the subject make these valuable resources for all age groups.
Some Muddy Faces Ideas
Related Products