Field Guide - Day Flying Moths of Great Britain
Field Guide - Day Flying Moths of Great Britain
This 8-panel laminated fold-out chart concentrates on 103 species of moths which fly by day, including a few very common species that are not strictly day-flying but are regularly disturbed from vegetation.
£3.30 exVAT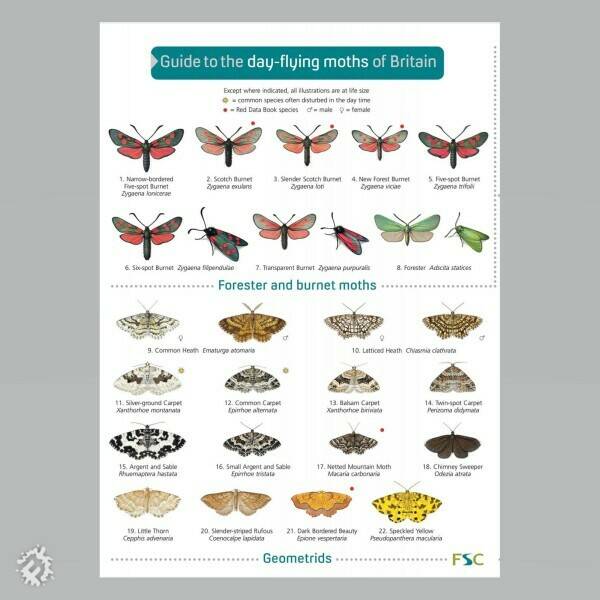 Additional Information
Excellent laminated multi page double sided Field Guides from the Field Studies Council.
Around 1500 species of moths are found in the British Isles, but most of them fly at dusk or at night.
Some Muddy Faces Ideas
Related Products