Field Guide - Common Ferns
Field Guide - Common Ferns
Excellent laminated multi page double sided Field Guides from the Field Studies Council.
£3.30 exVAT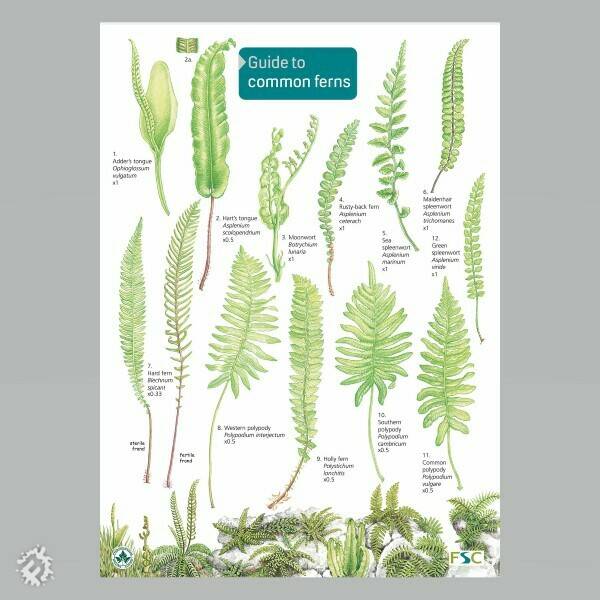 Additional Information
This 8-panel laminated fold-out chart features colour images of the commonest 38 of the 53 species of ferns and allied plants found in Britain.
It uses simple fern identification keys and contains a brief glossary of the technical terms. A straightforward visual guide to frond architecture and line drawings of key features are also included.
Some Muddy Faces Ideas
Related Products