Field Guide - British Mammals Tracks & Signs
Field Guide - British Mammals Tracks & Signs
Excellent laminated multi page double sided Field Guides from the Field Studies Council.
£4.40 exVAT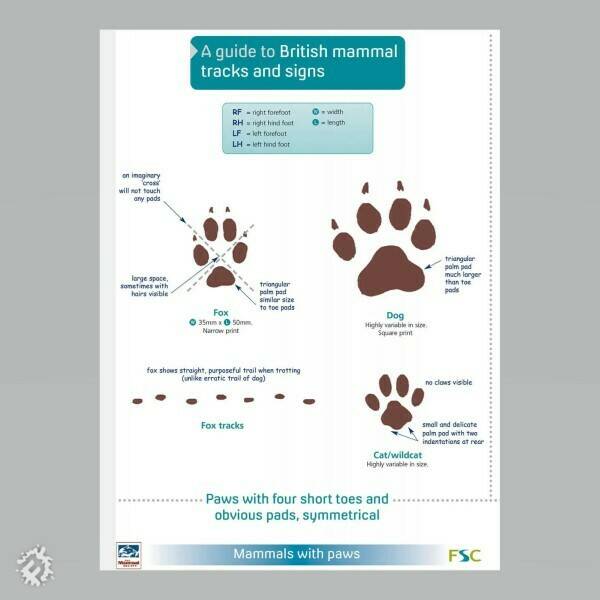 Additional Information
Many British mammals are shy or nocturnal, which makes them difficult to see.
This guide, produced in partnership with the Mammal Society, shows how field evidence like tracks, droppings, burrows, nests and feeding signs can be used to identify species.
Some Muddy Faces Ideas
Related Products