Dragons Sneeze
The Dragons Sneeze fire steels are made from a premium quality ferrous rod manufactured in Europe and a hardened steel blade striker made in the UK. Both fire steel and striker have chunky ergonomic wooden handles making them easier to use. The handles are turned in the UK.
They are attached by a brightly coloured lanyard to help locate the flint in a natural setting. The lanyard gives a greater range of movement than conventional fire steel systems.
£17.59 exVAT
£21.11 incVAT
£23.09 exVAT
£27.71 incVAT
Selected:
Handle length: 7.5cm
4.5cm of exposed ferrous rod
Handle length: 10.5cm
6cm of exposed ferrous rod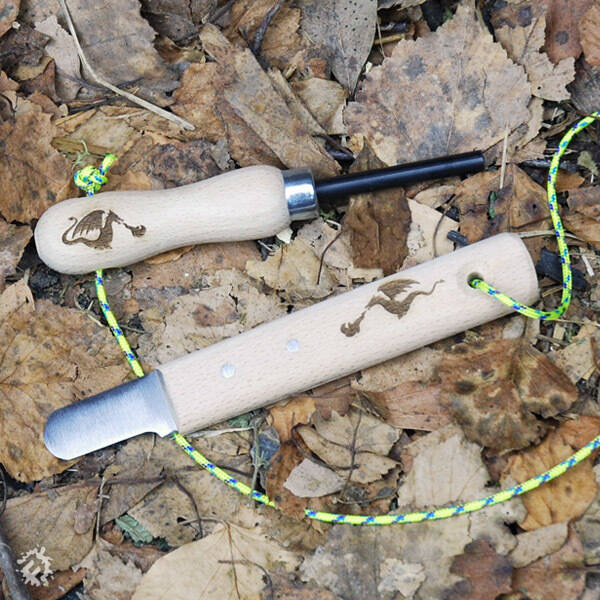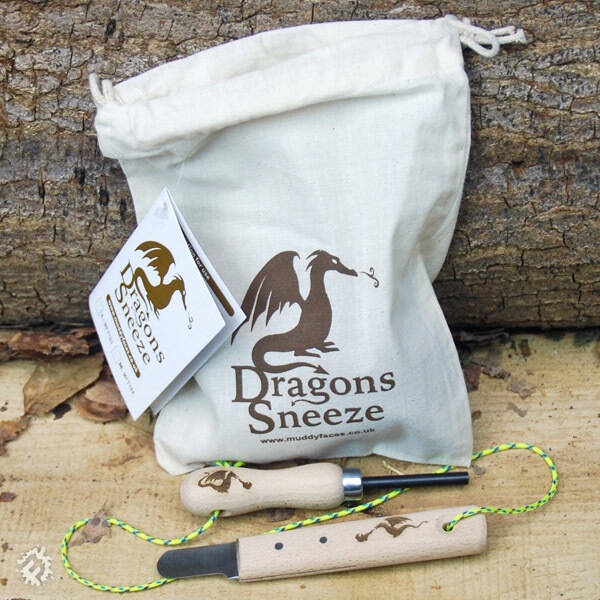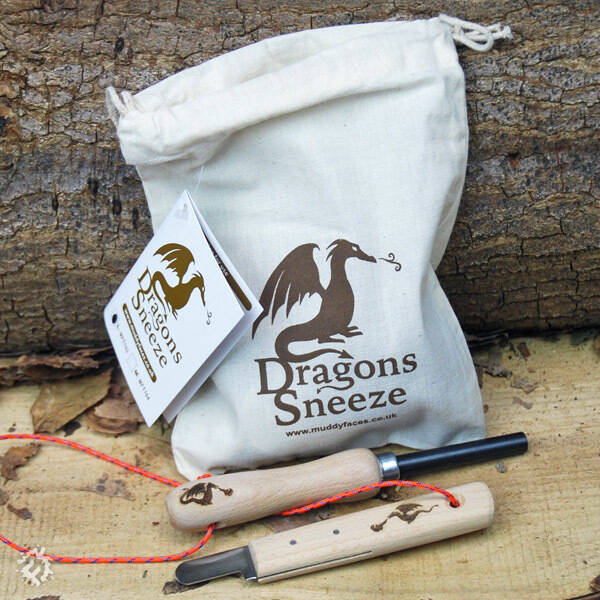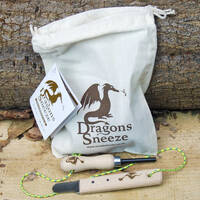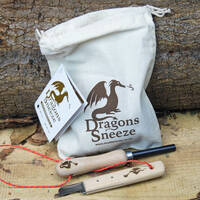 Made in the UK
Helping to support UK industry and reduce our carbon footprint.

Additional Information
Highly pyrophoric

Narrow dimensional tolerance
High resistance to corrosion
Rounded edges
Watch a video of a Dragons Sneeze being used below:
Watch an interview with Muddy Faces founder Liz Edwards about how the Dragons Sneeze was created HERE

Some Muddy Faces Ideas
Related Products