Dinosaur Footprints
Beware - the dinosaurs are coming! This set of 8 dinosaur footprints will excite children's curiosity and capture their imagination.
£20.00 exVAT
£24.00 incVAT
SKU

YEL314

Length

9cm

Width

6cm

Quantity

8 double sided pebbles

Pack Size

8 double sided pebbles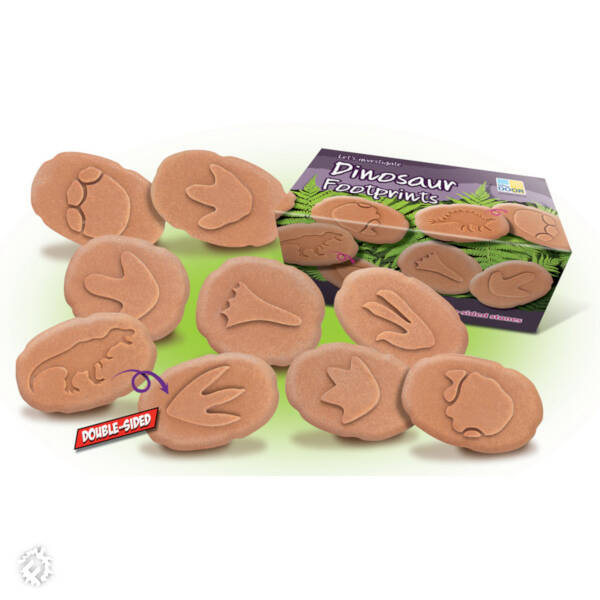 Additional Information
Each stone shows a dinosaur footprint on one side and its owner on the other. Perfect to encourage early investigation skills as children examine, compare and sort the eight footprints of: Apatosaurus, Deinonychus, Hypsilophodon, Iguanodon, Quetzalcoatlus, Stegosaurus, Triceratops and Tyrannosaurus Rex.

Why not make crayon rubbings, impressions in play dough, footprint trails or compare the different shapes of the footprints and characteristics of the dinosaurs. Durable for use outdoors, in mud, sand, water, or soil.

Some Muddy Faces Ideas
Related Products