Complete Pyrography - Stephen Poole
Complete Pyrography - Stephen Poole
Stephen's book comprehensively covers the subject from the history of the craft, also referred to as 'pokerwork' in earlier centuries, materials and equipment required through to all the skills to create 'burnt wood art decoration'.
£16.99 exVAT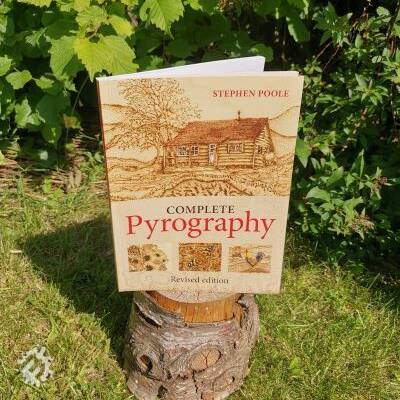 Additional Information
Starting with basic tracing, Stephen explores all the techniques to recreate lifelike textures and shading to conjure up inspiring images of nature, still-life and atmospheric scenes.
Stephen's forte is nature-inspired compositions and so his expertise will allow the reader to tackle fine detail of fur, skin and eyes as well as wonderful insect subjects and flora. Also covering colour work and the pros and cons of gouache, watercolour and woodstains, Stephen insists it should be a matter of pyrography enhanced by colour and not a painting with pyrography details.
Some Muddy Faces Ideas
Related Products