Swedish Carving Techniques - Wille Sundqvist
Swedish Carving Techniques - Wille Sundqvist
In an honest, straightforward style, Wille Sundqvist shares his love for basic hand tools and the practical objects they can produce from branches, burls, and crooked pieces of wood.
£21.99 exVAT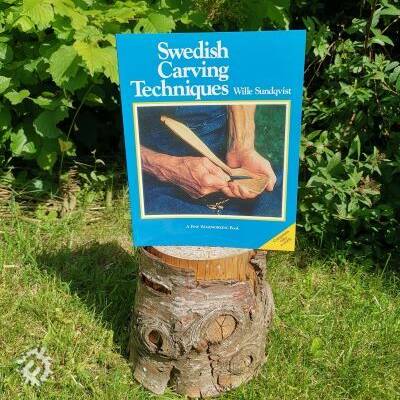 Additional Information
He brings this simple art to life by showing you carving techniques, tips for designing spoons for maximum strength, how to shape dough bowls, butter paddles and ladles, techniques for adding decorative detailing and safety tips for enjoying this age-old craft.
Carving has great appeal in a complex world because it doesn't require a huge commitment of time or a special shop. But it does improve dexterity, build strength, encourage creativity, reduce dependence on technology.
Some Muddy Faces Ideas
Related Products