Air Drying Clay - 12.5kg
Non toxic, air drying clay.
£17.99 exVAT
£21.59 incVAT
£17.99 exVAT
£21.59 incVAT
Selected:
Dries to a light stone colour.
Dries to a light terracotta colour.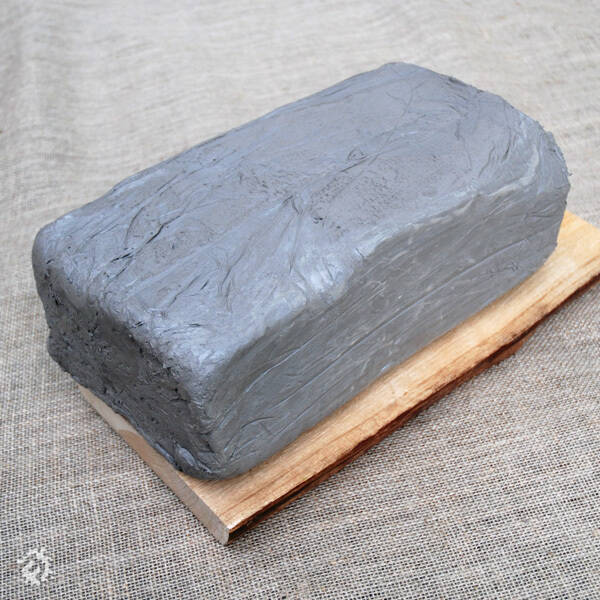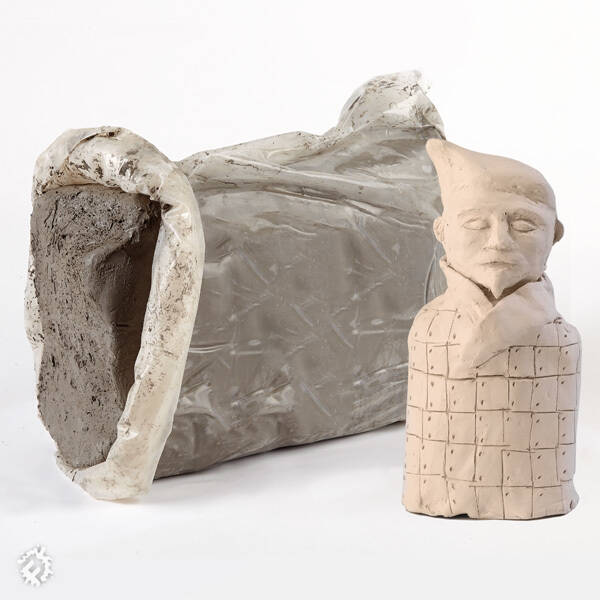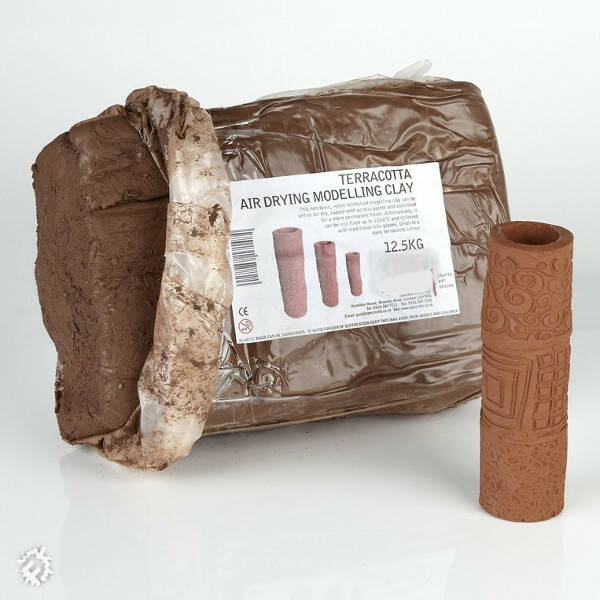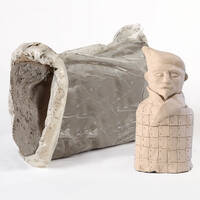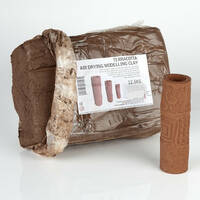 Made in the UK
Helping to support UK industry and reduce our carbon footprint.

Additional Information
This air drying modelling clay is easy to work. It contains a small amount of nylon fibres to give it strength if the clay is to be air dried but it can also withstand kiln firings up to stoneware temperatures of 1200°C without any detrimental effect.
As with all clays to be kiln fired, ensure that the clay is wedged well to remove air bubbles and dried slowly and thoroughly before going into a kiln. Softer clays contain more water which means the shrinkage rate will be slightly more than firmer clays.
Once the clay has been air dried, it can either be decorated with acrylic paints and varnished for an extra hard coating or, if it is going to be fired, it can be glazed with traditional stoneware glazes. The benefit of this air drying clay is the ease with which it can be modelled by smaller hands.
To prevent the clay from drying out, it is important that it is not exposed to the open air. Keep the bag sealed or wrap the clay in cling film.
The clay takes 24 hours for each centimetre thickness to dry out.
Some Muddy Faces Ideas
Related Products