Burncare Kit
Easy to store burns care kit that provides essential physical protection and instant cooling for someone who has been burnt.
The kit includes Burnshield products which contains tea tree oils. This helps cool the burn and stop progression, preventing infection. Each dressing is saturated with a sterile water based gel which moisturises, cools and soothes the skin thereby minimising trauma.

The kit comes in a wall mountable orange storage box for high visibility.
See information below for a list of the contents.
£35.99 exVAT
£43.19 incVAT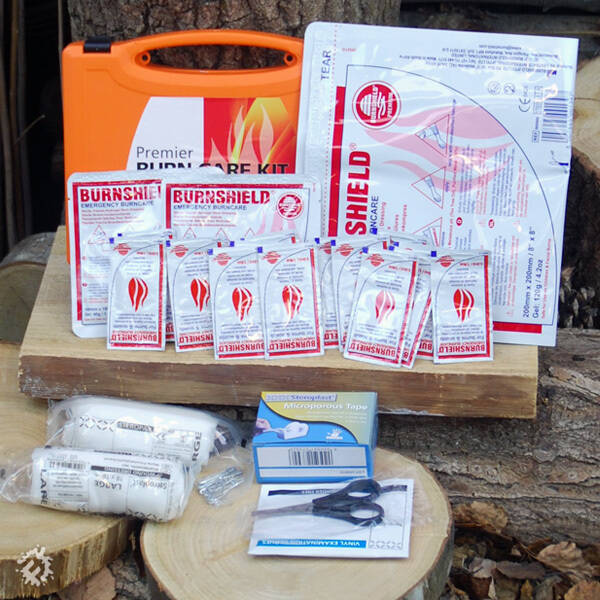 Made in the UK
Helping to support UK industry and reduce our carbon footprint.

Additional Information
The kit includes the following:

15 x Burnshield burn blott sachets
2 x Burnshield dressings 10cm x 10cm
1 x guidance leaflet
1 x microporous tape 2.5cm x 5m
1 x scissors
1 x bag safety pins
1 x pair of vinyl gloves
2 x wound dressings - medium
Some Muddy Faces Ideas
Related Products