BIO Sand Set
The 4 piece BIO Sand Set comprises a spade, bucket, rake and watering can.
It is made from bioplastic that is made from 90% sugarcane, a sustainable raw material, and it is 100% recyclable.

£16.49 exVAT
£19.79 incVAT
SKU

DAN02

Quantity

4 piece

Pack Size

4 piece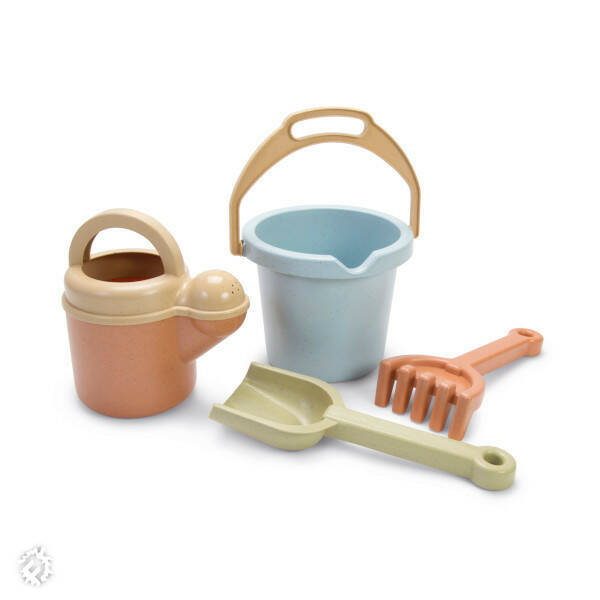 Additional Information
Dantoy products can be cleaned with denatured alcohol, are dishwasher safe and can be washed by hand with soap and water.

The manufacture of bioplastics reduces carbon emissions and it is made from sugarcane which is a 100% sustainable raw material. The sugarcane is cultivated on controlled, pesticide-free plantations in central and southern Brazil and is harvested every 6–12 months. The BIO gift boxes are made of recycled cardboard.
Dantoy bioplastic toys are quality products with a long service life and they are not manufactured to be biodegradable. Although the toys do not contain toxic substances they are not intended to be thrown away in domestic waste. Bioplastic is 100% recyclable.

Some Muddy Faces Ideas
Related Products